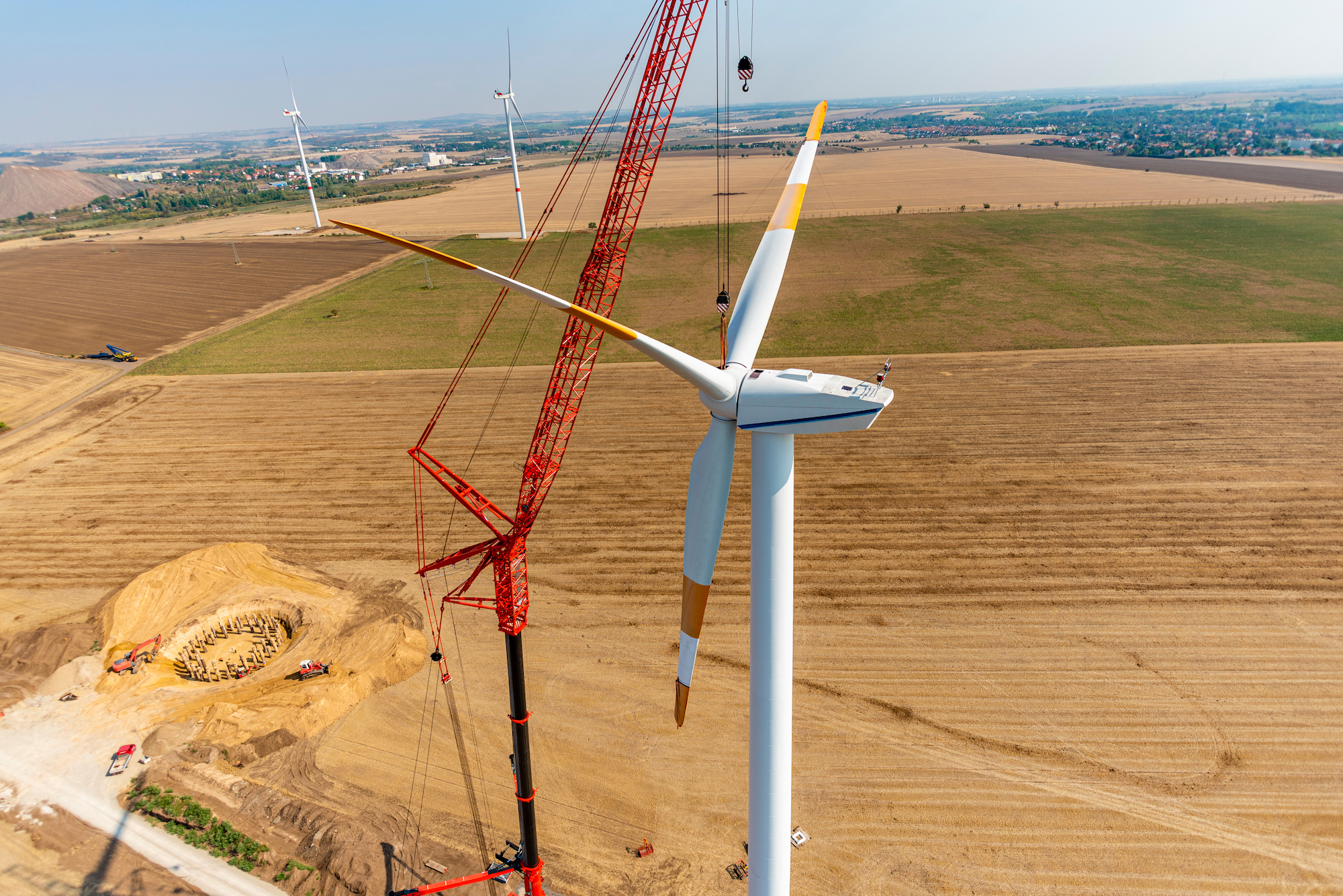 The road to Net Zero Emissions in 2050 is an essential yet challenging global task to deal with. In the last decade, Europe has shifted its electricity generation by source from fossil fuels to green power.
According to data from Ember, green electricity generation by source has never been higher. 59 % of electricity came from green power (including nuclear) in August 2023 (See chart below).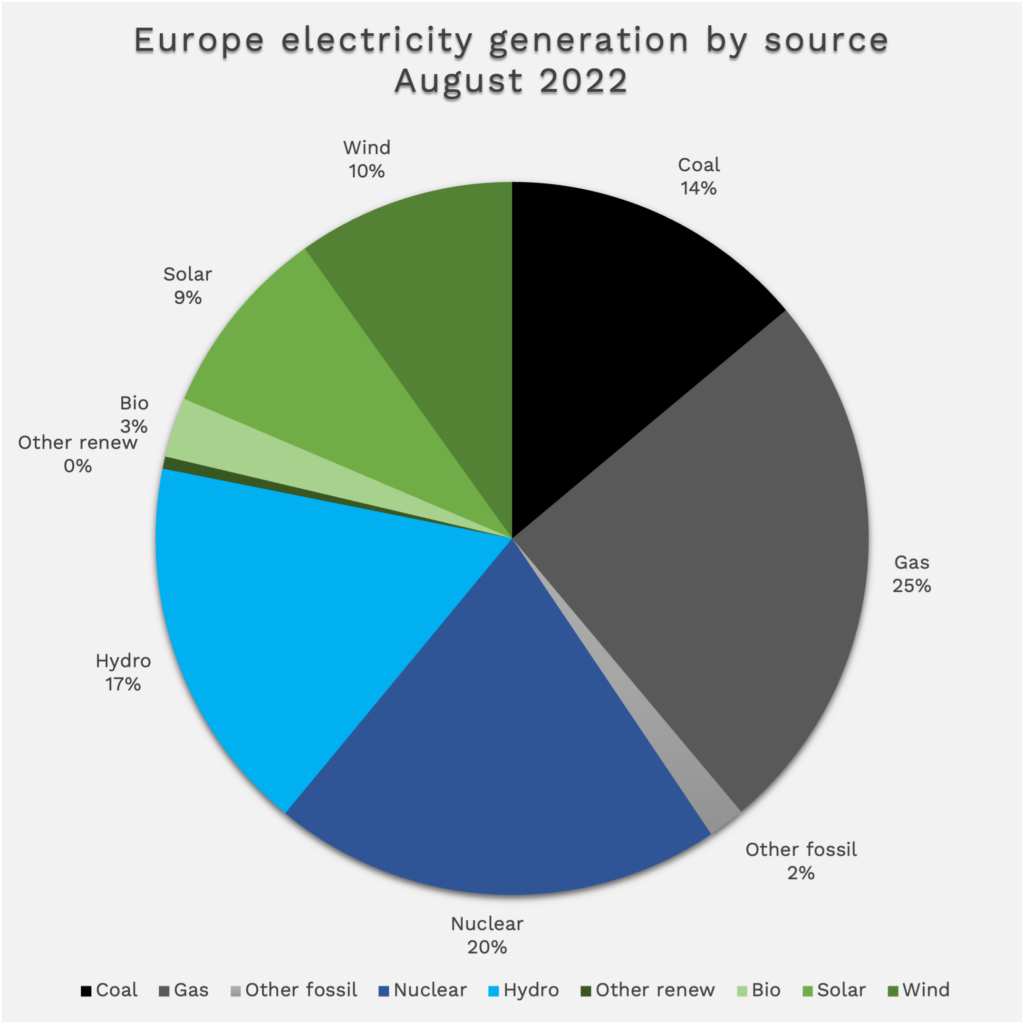 Total electricity production in August was 365,71 TWh; from that, 59 % (217,34 TWh) came from renewable or green sources.
2022 electricity generation by source
In 2022, renewable or green electricity sources (including nuclear) drove approximately 55% of Europe's electricity generation. Fossil fuels powered the remaining 45% (see chart below).
The total electricity generation was approximately 5044 TWh. From that, almost 3000 TWh was from renewable or green sources. Hydro representing 770,11 TWh, Wind (563,09 TWh), Solar (244,67 TWh), Bio (212,13 TWh), other renewables (23,70 TWh), and Nuclear generating 982,12 TWh.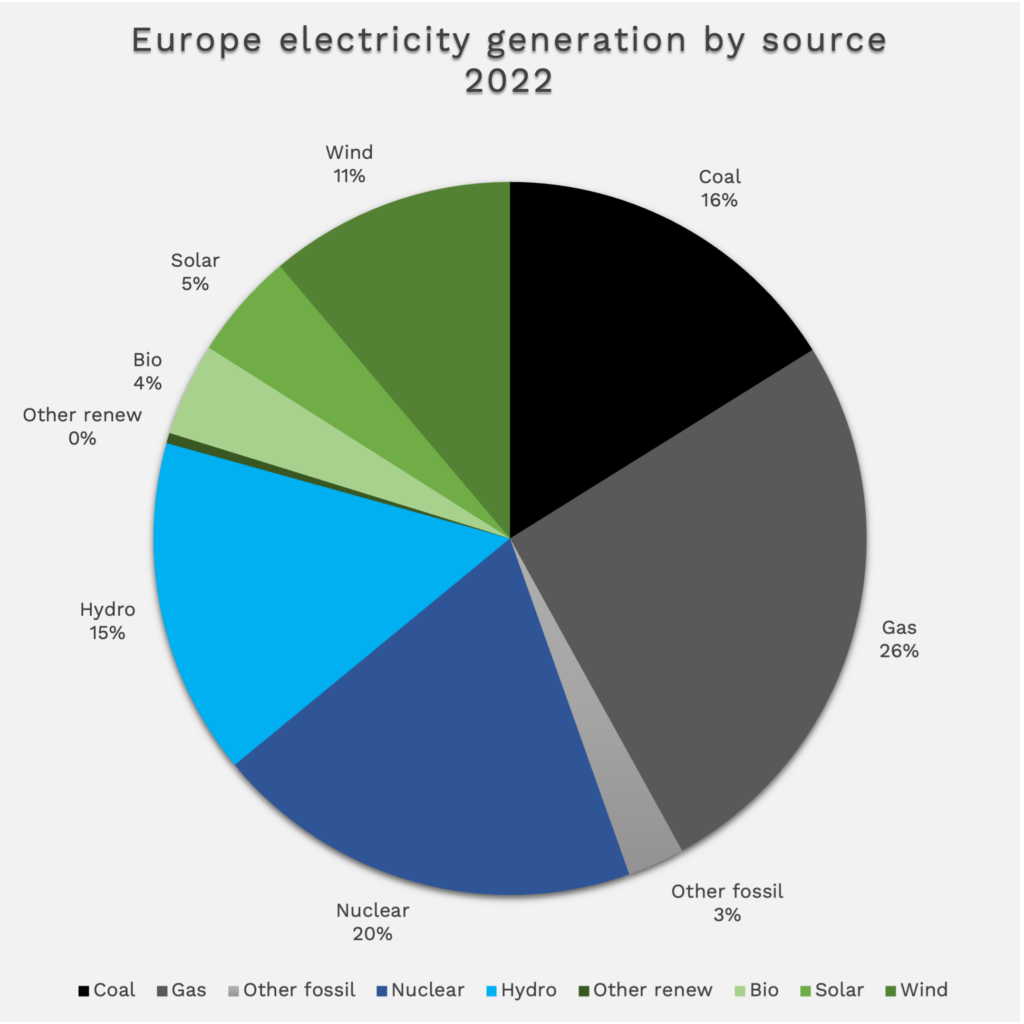 So, as we can see, the electricity generation in August alone, was roughly 4% greener compared to all of 2022. Though many factors like weather, fossil fuel prices, policies, foreign or domestic affairs, etc., can influence the monthly electricity generation as well as the prices, purchases and sales.
Shifting 600 TWh in a decade
Looking a decade back into 2012, the same split of electricity production was almost entirely opposite in balance. 47 % of electricity generation came from renewable or green sources, and 53 % was driven by fossil fuels (see chart below).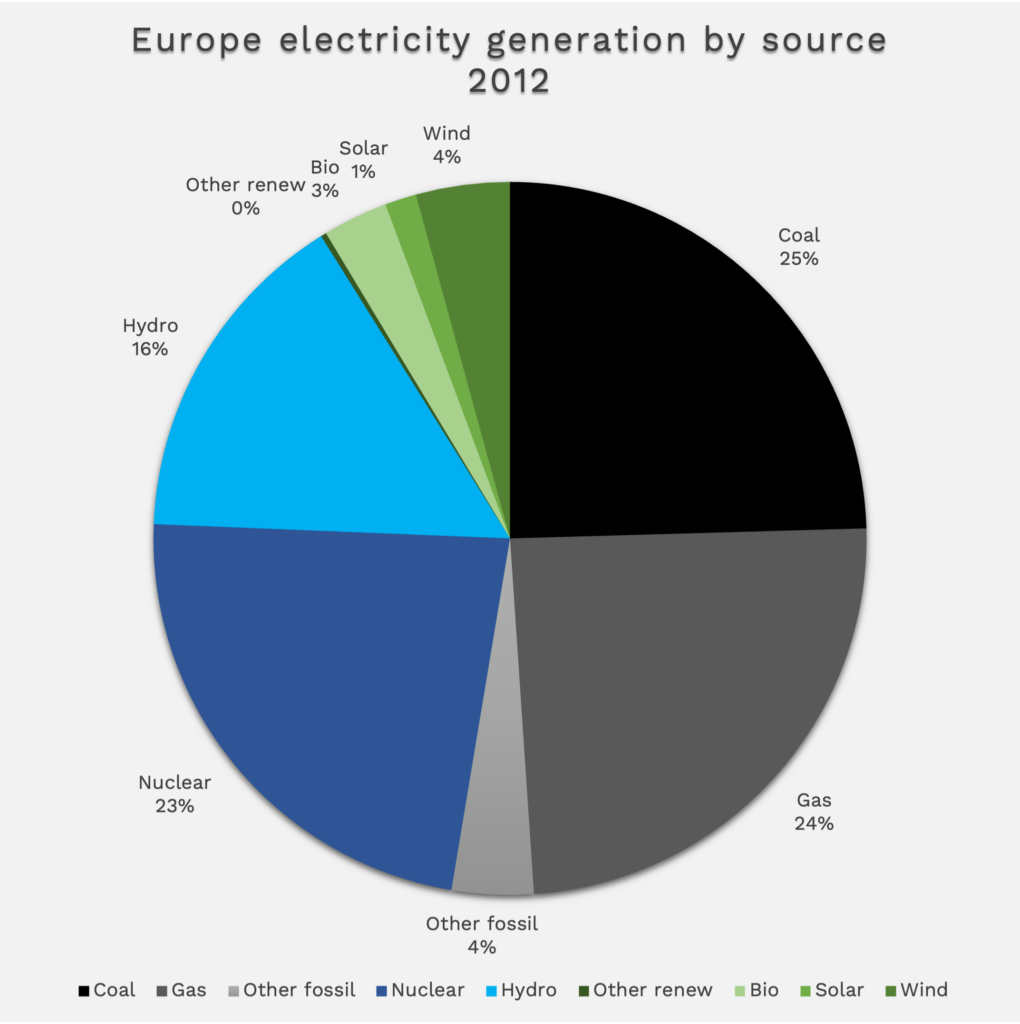 Total electricity generation in Europe in 2012 amounted to approximately 5055 TWh, which closely resembled the production in 2022. But a decade ago, most of the electricity production came from fossil fuels. Today, we have approximately 8 % greener yearly electricity generation by source in Europe when comparing 2012 to 2022. That shows electricity generation, based on roughly the same total annual electricity production, has shifted approximately 600 TWh from fossil fuels to renewable and green sources.
How much to reach Net Zero Emissions by 2050?
According to The International Energy Agency (IEA), already in 2030, the global share of renewable energy electricity generation needs to be a whopping 69 %. Fossil fuels with and without Carbon Capture technology will generate 23 %, nuclear 3 %, and hydrogen 1 %.
In 2040, its renewables 79 %, fossil fuels 6 %, nuclear 3 %, and hydrogen 6 %.
To reach Net Zero Emissions by 2050 Scenario, the IEA suggests 80 % renewables, 3 % fossil fuels, 2 % nuclear, and 6 % hydrogen.