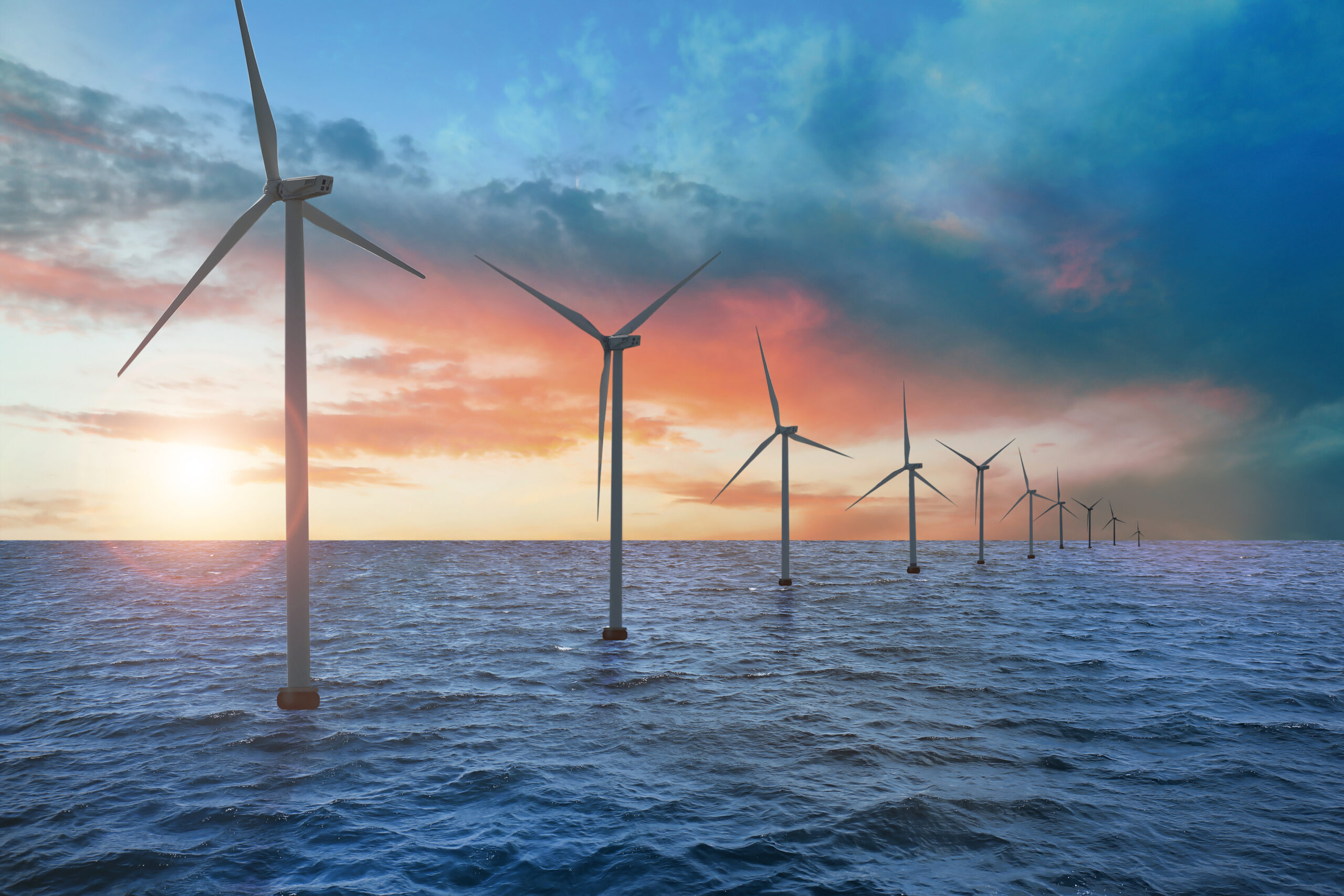 A new authorisation process accelerates the realisation of reforms introduced by the Italian National Recovery and Resilience Plan with respect to renewable offshore plants.
Translation powered by Google Translate: Original article in Italian is below
Among the various provisions contained in the draft decree-law on the PNRR being analyzed by the Government to accelerate the reforms referred to in the PNRR, art. 72, summarized below in 10 points, provides for the introduction of a simplified authorization for offshore renewable plants:
Simplified authorization: the construction and commissioning of offshore plants for the production and storage of electricity from renewable sources are subject to a simplified authorization which integrates the EIA, replaces any other necessary deed and constitutes the necessary prerequisite for the release and the maintenance of the concession for the use of state-owned areas and other occupied marine areas.
The new discipline: is in derogation of any other legal and regulatory provision in force.
Priority criteria: priority is given to projects with greater power output and shorter construction and commissioning times; to floating and innovative systems; to the location taking into account the distance from the coast.
Opinions of the subjects responsible for the protection of environmental, historical-cultural, archaeological and landscape constraints: they are replaced by a single opinion which is considered favorable without prescriptions if not given within the terms and has binding content only if the plant lies directly in an area subject to specific constraint.
The authorization application: to be presented to MASE, must contain the final geo-localized project, the Environmental Impact Study and, where necessary, the Environmental Impact Study, the connection solution validated by Terna S.p.A. and the application for the concession to use the areas concerned.
Guide on fulfilments and documentation for the purposes of the application: it will be published on the MASE website within 60 days from the date of entry into force of the provision.
Services Conference: First Phase – joint evaluation of the project within 30 days; Second Phase – within the next 60 days, carrying out the environmental impact assessment with the filing of the opinion of the PNRR-PNIEC Commission; Third Phase – within the next 30 days all the necessary authorizations, opinions and clearances are acquired; Final phase – within the following 15 days the final provision is adopted, if positive, the single authorization is transmitted to the Maritime Authority for the immediate adoption of the provision for the concession of use of the state-owned areas and other marine areas concerned.
State-owned and marine areas concerned: they must be kept free by the maritime authorities until the single authorization is issued or denied. The concession is revoked in the event of failure to start the works or failure to start up the plant within the terms indicated in the project.
Scope of the rule: it also applies to proceedings still in progress on the date of its entry into force, with the exception of the effects already produced and ends within 120 days of the application for simplified authorization or of the application proposed for proceedings already in progress course, with the release or denial of the single authorization and with the consequent concession of the areas in the event of a favourable outcome.
The hypothesis of delay: in the event of the expiry of the aforementioned term, the proposer has the right to a refund of the fees paid in an amount equal to 5% for each day of delay and the delay is also assessed for the purposes of the managerial, disciplinary and tax liability of the responsible offices
Original Article in Italian
Tra le varie disposizioni contenute nella bozza di decreto-legge sul PNRR in corso di analisi da parte del Governo al fine di accelerare le riforme di cui al PNRR, l'art. 72, sintetizzato qui di seguito in 10 punti, prevede l'introduzione di una autorizzazione semplificata per impianti rinnovabili offshore:
Autorizzazione semplificata: la realizzazione e la messa in servizio degli impianti off-shore di produzione e di stoccaggio di energia elettrica da fonti rinnovabili è sottoposta ad una autorizzazione semplificata che integra la VIA, sostituisce ogni altro atto necessario e costituisce il necessario presupposto per il rilascio e il mantenimento della concessione d'uso delle aree demaniali e delle altre aree marine occupate.
La nuova disciplina: è in deroga ad ogni altra disposizione di legge e regolamentare vigente.
Criteri di priorità: è riconosciuta priorità ai progetti con maggiore potenza erogata e minori tempi di realizzazione e messa in servizio; agli impianti flottanti ed innovativi; alla localizzazione tenendo in considerazione la distanza dalla costa.
Pareri dei soggetti preposti alla tutela di vincoli ambientali, storico-culturali, archeologici e paesaggistici: sono sostituiti da un unico parere che si intende favorevole senza prescrizioni se non reso nei termini e ha contenuto vincolante solo se l'impianto ricade direttamente in area sottoposta a specifico vincolo.
L'istanza di autorizzazione: da presentare al MASE, deve contenere progetto definitivo geo localizzato, lo Studio di Impatto Ambientale e, ove necessario, la Studio di incidenza Ambientale, la soluzione di connessione validata da Terna S.p.A. e dell'istanza di concessione d'uso delle aree interessate.
Guida su adempimenti e documentazione ai fini della domanda: sarà pubblicata sul sito del MASE entro 60 giorni dalla data di entrata in vigore della disposizione.
Conferenza dei Sevizi: Prima Fase – entro 30 gg valutazione congiunta del progetto; Seconda Fase -entro i successivi 60 gg, svolgimento della valutazione di impatto ambientale con deposito del parere della Commissione PNRR-PNIEC; Terza Fase – entro i successivi 30 gg sono acquisite tutte le autorizzazioni, i pareri e i nullaosta necessari; Fase Conclusiva – entro i successivi 15 gg è adottato il provvedimento conclusivo, se positivo, l'autorizzazione unica è trasmessa all'Autorità marittima per l'immediata adozione del provvedimento di concessione d'uso delle aree demaniali e delle altre aree marine interessate.
Aree demaniali e marine interessate: devono essere tenute libere dalle Autorità marittime fino al rilascio o al diniego dell'autorizzazione unica. La concessione è revocata in caso di mancato inizio dei lavori o di mancato avvio dell'impianto entro i termini indicati in progetto.
Ambito di applicazione della norma: si applica anche ai procedimenti ancora in corso alla data della sua entrata in vigore, con salvezza degli effetti già prodottisi e si conclude entro il termine di 120gg dalla domanda di autorizzazione semplificata ovvero dalla domanda proposta per i procedimenti già in corso, con il rilascio o il diniego dell'autorizzazione unica e con la conseguente concessione delle aree in caso di esito favorevole.
Ipotesi di ritardo: in caso di decorso del predetto termine, il proponente ha diritto alla restituzione dei diritti versati in misura pari al 5% per ogni giorno di ritardo e il ritardo è altresì valutato ai fini della responsabilità dirigenziale, disciplinare ed erariale degli uffici responsabili
About the Author: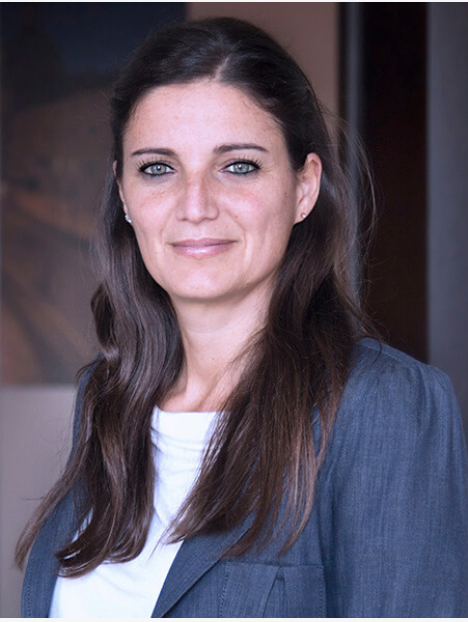 TIZIANA MANENTI IS A PARTNER IN THE CORPORATE AND M&A GROUP AT WFW ITALY
Tiziana specialises in national and international M&A, private equity, and corporate/commercial transactions, with particular emphasis on power and utilities projects. She is also experienced in providing regulatory advice on energy and natural resources-related matters.
She is the main point of contact at WFW Italy for all issues relating to domestic legislation regarding the feed-in tariff system for solar plants before the Italian administrative courts as well as on Italian Legislative Decree no. 231 of 8 June 2001.
Green  Dealflow is an exclusive matchmaker for professional investors and project developers in the solar and wind industry. For developers, we provide the service of introducing the relevant investors or PPA off-takers for their projects within 2-4 weeks (off-market with discretion). Other services we provide to the developers are secure data room service, financial modelling service, running a structured process to sell projects etc. For investors, we provide the project based on their investment criteria and run an RPF process to source projects in any market as a mandate holder. Further to this, we deliver renewable news and trends, blog posts, and business intelligence, e.g. through transaction reviews etc., to our client base periodically. Remember to register your interest with us.