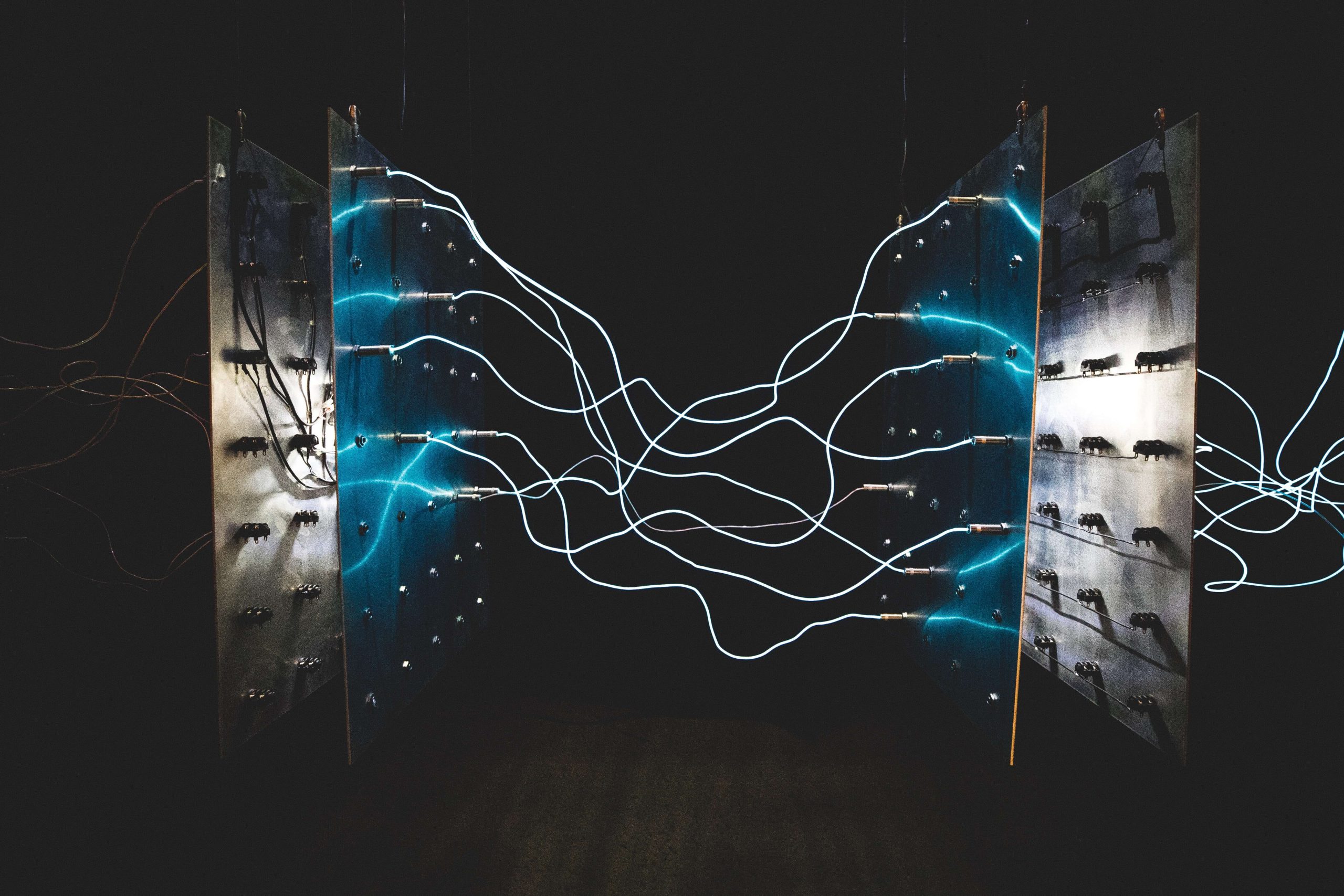 The strong expansion of variable renewables, which are projected to make up more than half of global capacity additions to 2040 in the IEA's New Policies Scenario (NPS), has major implications for electricity, first among them is the need for increased flexibility in the storage industry.
Globally, electricity demand is projected to grow by over 20% over the next decade, but flexibility – the ability of the power system to quickly adapt to changes in power supply and demand – grows by 80%.
Storage, in particular, attracts the interest of power generators as it leads to the higher overall utilization of power system assets. This translates into a lower risk of overcapacity and higher average revenues.
By 2040, most battery additions in the storage industry are expected to be paired with solar PV and wind power as they increase their dispatchability, and allow revenue stacking from energy arbitrage and ancillary services offered to the grid.
Innovation will play a crucial role in ensuring enough diversification to drive costs down; a trend in the number of patent families related to battery cell innovation in the storage industry can be seen here.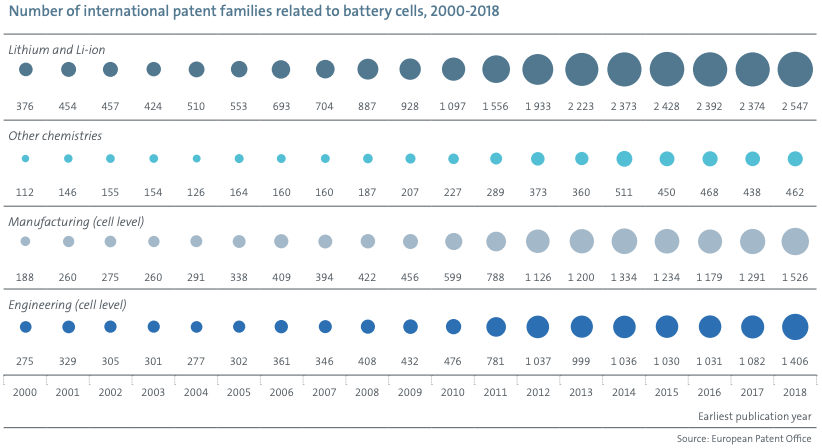 Both as a means of allowing the grid to increase a higher penetration of low-carbon generation technologies and as enabler of demand electrification in heating and transportation, the large-scale storage of electricity plays a crucial role in this context.
Under the Sustainable Development Scenario of the IEA, the level of deployment and range of applications for batteries and other storage technologies increase significantly by 2040: to meet demand across all industries, nearly 10,000 GWh of batteries and other storage will be required.
By 2040, battery storage is forecasted to be 550 GW, compared to 6 GW in 2019, making it a key provider of this flexibility. The crucial step will involve the market designed to reward a wider range of services that batteries can provide, such as frequency and voltage regulation, inertial response, and grid deferral.
On the other hand, technologies like pumped hydro or compressed air energy storage (CAES) are limited in their ability to scale up large-scale storage due to their high capital intensity, leaving more pressure on electrochemical options.
Technologies other than Li-ion batteries are attracting more and more interest for use in applications that require longer periods of storage. These include flow batteries, which, in contrast to other batteries, permit the volume of energy stored to be sized independently and at a relatively low cost. Sodium-sulfur batteries, on the other hand, are well suited to delivering power over extended periods of time.
Redox flow batteries can be a safer, more durable, and more scalable alternative to Li-ion batteries for some applications. Second, by meeting specific requirements like quick charging and discharging, supercapacitors can work in conjunction with Li-ion batteries.
Green  Dealflow is an exclusive matchmaker for professional investors and project developers in the solar and wind industry. For developers, we provide the service of introducing the relevant investors or PPA off-takers for their projects within 2-4 weeks (off-market with discretion). Other services we provide to the developers are secure data room service, financial modelling service, running a structured process to sell projects etc. For investors, we provide the project based on their investment criteria and run an RPF process to source projects in any market as a mandate holder. Further to this, we deliver renewable news and trends, blog posts, and business intelligence, e.g. through transaction reviews etc., to our client base periodically. Remember to register your interest with us.