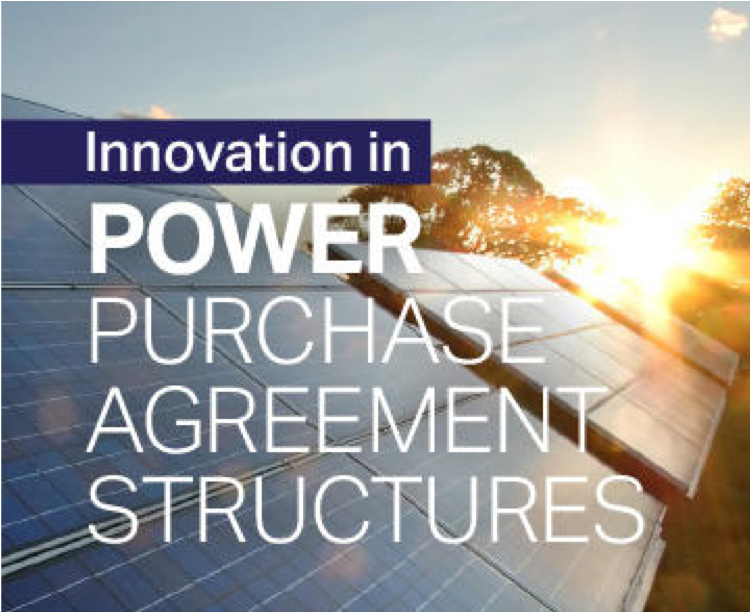 An introduction to the report "Innovation in Power Purchase Agreement Structures". The report has been prepared and published by WBCSD in March 27, 2018 on https://www.wbcsd.org
At Green Dealflow we have seen that the subject of PPAs for many years have been a hot topic among asset owners and investors within the renewable energy sector, as it is an increasingly important thing when dealing with renewable assets.
Over the past years we have also seen that power supply from renewable sources is on the wish-list for more and more corporations and businesses, meaning that knowledge about PPAs is also getting more relevant for the corporates as they need to understand what it is all about.
Here at Green Dealflow we are through our blog trying to inspire and inform through relevant blogposts and content. In light of that we would like to share a report made by WBCSD. There are more details about both WBCSD and the report here below.
WBCSD is a global, CEO-led organization of over 200 leading businesses working together to accelerate the transition to a sustainable world and they – among many other things – prepare and publish different reports.
In October 2016 WBCSD made a interesting report named "Corporate Renewable Power Purchase Agreements: Scaling up globally report". The report provides background on corporate power purchase agreements (PPAs). The content is focusing on the opportunities that PPAs offer, the obstacles corporate buyers and developers face as they plan and negotiate PPAs and potential solutions to challenges.
The objective of this report "Innovation in Power Purchase Agreement (PPA) Structures", is to identify further challenges that corporate buyers have come across as the corporate PPA market has grown and evolved in existing and new markets and jurisdictions. It identifies examples of innovations in different markets as a result.
The hope from WBCSD' side is that better understanding of these challenges and innovations will accelerate deployment of more corporate PPAs in mature markets and that it will also assist in the development of successful new markets for corporate PPAs. In each case, though, innovations in one market may not be applicable in other markets due to different market dynamics.
Visit WBCSD here and see the full report here Innovation in Power Purchase Agreement (PPA) Structures