Vertical farming is an upcoming and maturing farming concept that contributes to the green transition and leans on renewable energy development and production.
The road to NZE 2050 demands a green transition in all sectors. Both well-known and innovative development and massive investments are needed, and it will create business opportunities.
Vertical farming is an exciting part of the green transition and a farming concept that can help free up valuable land. It would be an interesting co-located project to develop wind turbines, solar parks (like agrovoltaics to grow heavier crops), and battery storage facilities in coexistence with natural planting for increased biodiversity.
It is literally traditional farming turned 90 degrees upwards. It is put indoors in high-rise buildings, and grown in a super-controlled low-energy environment. No soil, no pesticides, in a closed water system, and with incredibly high-quality yields 365 days a year.
Nordic Harvest is a Danish company at the forefront of vertical farming. They want to be part of the change, give nature back to nature and help sustain our growing population with clean, green foods grown with great consciousness. They compare many of their challenges and opportunities with historical and current renewable energy development and business. And they see vertical farming as a great collaborative concept.
To share a nuanced broad picture of green transition, development, and investment, we bring an article from Nordic Harvest. It points to the economic and conceptual journey that we have seen in the wind turbine industry for the last 30 years:
Vertical farming can become the new wind turbine adventure

A hyper-modernized agriculture and the enormous purchasing power of the West are leading to deforestation worldwide. Although vertical farming is still in its infancy, its technology has the potential to disrupt global food production, allowing us to reclaim the forests. And Denmark has an excellent opportunity to turn vertical farming into a new windmill adventure in the form of a technological and knowledge-based European cluster. But we must act now.
Once upon a time, Denmark was covered in forests. However, thanks to intensive agriculture, we have achieved a very high standard of living. Still, we have also transformed our land, with the total agricultural area accounting for 62%, while forests occupy less than 15%.
Our high standard of living has also resulted in enormous purchasing power, leading to massive deforestation in South America to produce soybeans for European cows and pigs and deforestation in Indonesia and Malaysia to produce enough palm oil for Western consumption. And this harms nature, biodiversity, and the climate. It is a problem for all of us. But it doesn't have to be this way, and vertical farming can play a crucial role.
Vertical farming utilizes the latest technology to cultivate crops in a much smaller area than traditional field farming. Currently, primarily leafy greens can be produced using this method. Still, as technology advances, other types of crops will also be possible in the future.
With vertical farming, we have a great potential to disrupt the incentive we provide to farmers worldwide to cut down forests in order to produce the raw materials we need in our part of the world. As the most developed part of the world, it is our responsibility to use the knowledge and technology available to us to produce food in a much more sustainable way in terms of utilizing the Earth's resources.
Denmark wants to be at the forefront of sustainable transformation. We have a large food cluster and expertise in food production in Denmark. We have skilled engineers, and we are adept at combining known technologies for new applications. Last but not least, we have several Danish companies that are leaders in technology, production, and consulting within construction, management, and automation, as well as water, flow, and pumps.
Denmark has an excellent starting point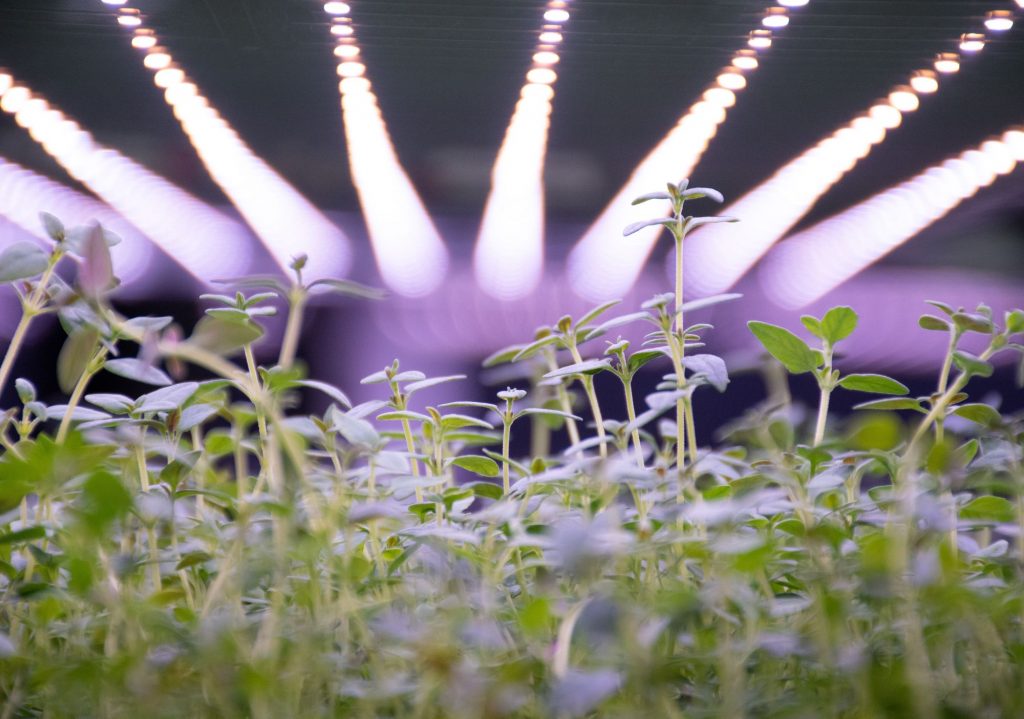 Therefore, we have an excellent starting point to take the lead in vertical farming. But we must also have the will to do it. We simply need to invest more in knowledge and funding than we do today. And there needs to be political will behind it, where vertical farming is primarily recognized as an industry, as we currently experience uncertainty about which sector it belongs to. Support and labeling schemes for agriculture regarding vertical farming should be considered, and research should be invested in.
At Nordic Harvest, we have already taken the step – from being dependent on foreign suppliers, we have begun, in collaboration with Danish companies, to build knowledge and competence in Denmark. But it is a lengthy process, and as a startup company, we cannot do it alone.
Vertical farming will not save the forests tomorrow. And it is still an expensive production method for many crops – for example, potatoes or other heavier vegetables. But the development has only just begun, and it is progressing rapidly. For instance, LED lighting is expected to become 5-10% more efficient in just 5 years, and companies like Beyer are driving the development of special varieties and seeds suitable for vertical farming. Billions of dollars are invested in vertical farming in the United States, with investors such as Alphabet, Amazon, and Goldman Sachs. And even though the technology behind vertical farming is still new, it is developing at a record pace. The train has left the station, and if Denmark wants to seize the golden opportunity, it is now.
Therefore, vertical farming is not just a matter of responsibility. It is also a good investment. Just think about the wind turbine industry. 40 years ago, it was nowhere near what it is today. The progress has taken giant leaps. The advantage of having invested heavily in the wind turbine industry for 40 years is that today we can reap the profits. Now it is an industry that enhances our prosperity. And we don't invest in Power-to-X just for the sake of it. We invest because we can see that it will further increase our prosperity. Just think about how fast technological development is today and where vertical farming could be in 40 years.
Great potential and big responsibility
With vertical farming, we have a significant potential to disrupt the incentive we give to farmers worldwide to cut down forests in order to produce the raw materials we need in our part of the world. As the most developed part of the world, it is our responsibility to use our knowledge and the technology available to us to produce food in a much more sustainable way to utilize Earth's resources.
Read the original article by Nordic Harvest here
About the author
Nordic Harvest
Nordic Harvest is a Vertical Farm that grows crops indoors, where the growing area is utilized optimally by placing the plants on floors. Having complete control over the plants'​ environment creates the best conditions for their growth. Nordic Harvest delivers tasteful, high-quality, and nutrient-rich herbs and lettuce every day year round – 100% free of pesticides and herbicides.
Green Dealflow
Green  Dealflow is an exclusive matchmaker for professional investors and project developers in the solar and wind industry. For developers, we provide the service of introducing the relevant investors or PPA off-takers for their projects within 2-3 weeks (off-market with discretion). Other services we provide to the developers are secure data room service, financial modelling service, running a structured process to sell projects etc. For investors, we provide the project based on their investment criteria and run an RPF process to source projects in any market as a mandate holder. Further to this, we deliver renewable news and trends, blog posts, and business intelligence, e.g. through transaction reviews etc., to our client base periodically. Remember to register your interest with us.