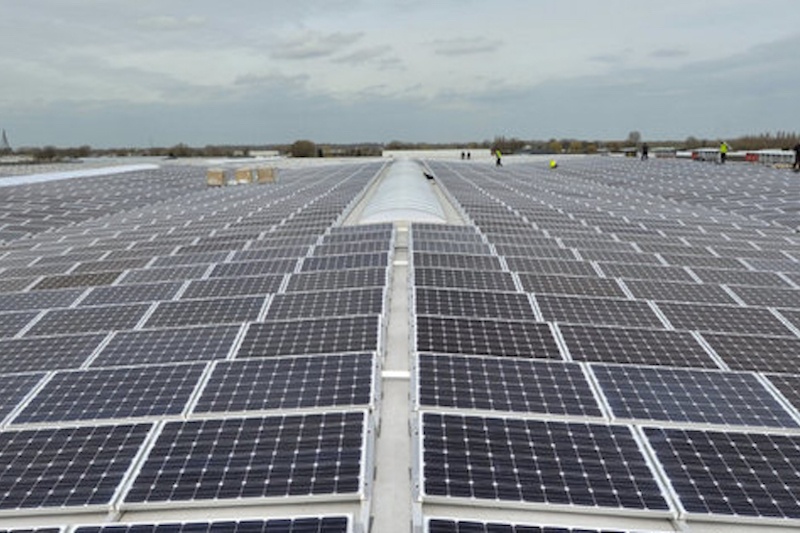 With this article we want to provide an overview of the Dutch utility-scale solar market, which will be based on a comparison between what currently are and previously were the country's largest solar pv projects.

Looking at this table, there are several things to highlight. The first noticeable fact is that the total size of the 25 largest plants, and therefore the average project size as well, has almost doubled compared to last year. In 2015, several large projects have been realized, such as the new number one on the list, a 6 MW PV plant on the island of Ameland.
Below, you can see a list of the top 25 largest solar PV projects in the Netherlands: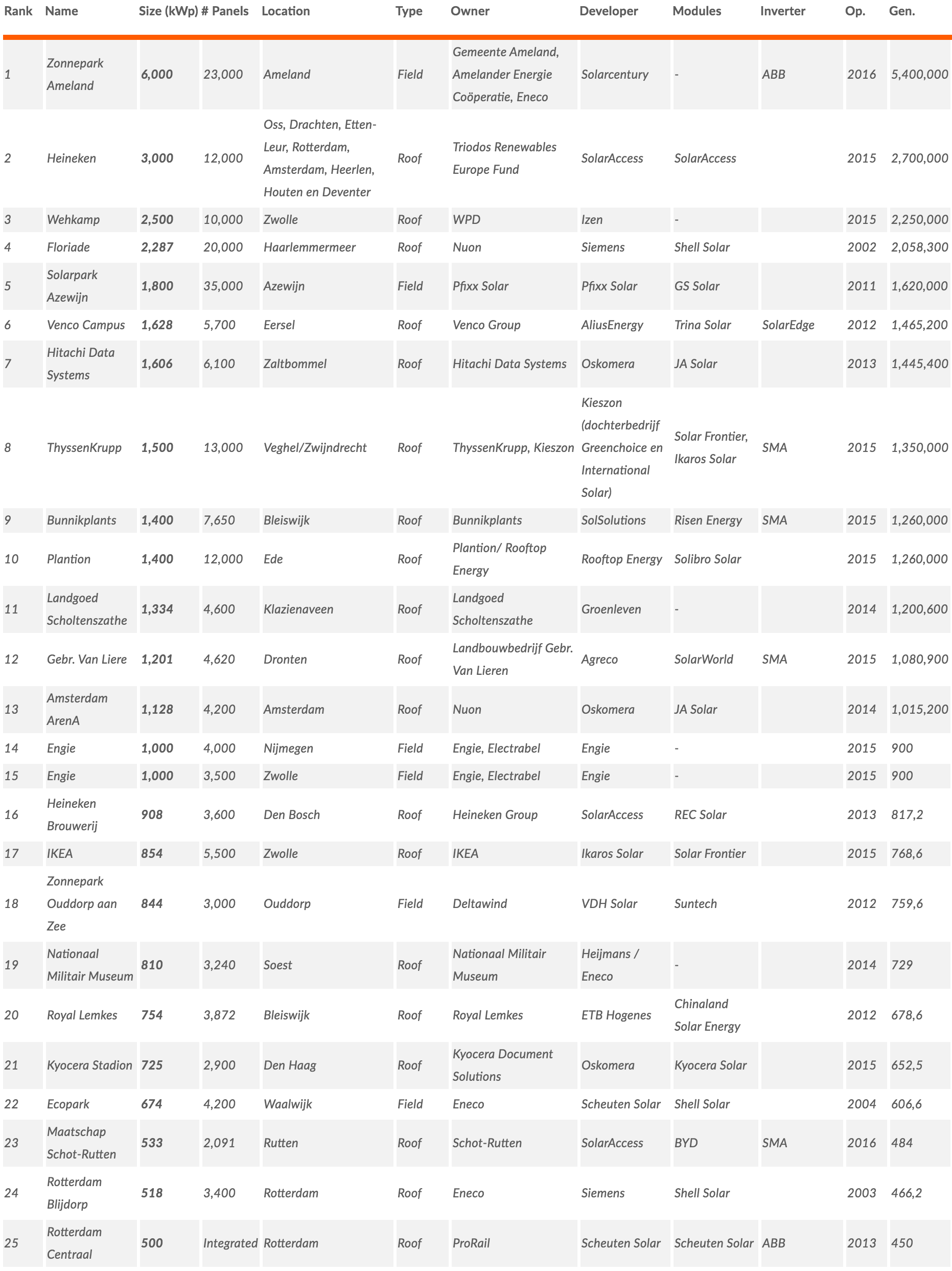 Conclusion
The Dutch PV market continues to be a dynamic market full of new trends and shifting circumstances. There is still a lot of room left for growth – especially due to new opportunities, solutions and technologies – and this is expected to remain the prospect for the upcoming years.
For now it will be exciting to see the year 2016 evolve as the year during which the first Dutch multi-megawatt projects will be realized. As always, Solarplaza will be the first to keep you posted!
Solar PV Conference in the Netherlands
We encourage you to join our solar PV conference in the Netherlands (Utrecht, 26 May), attended by 150+ project developers and investors every year, and now in its 8th edition.
As part of Green Dealflow's involvement as an Industry Partner, you can join the conference benefitting of a
10% discount on the conference ticket by using the coupon code "GREENDEALFLOW-10" when signing up.
Please Note
Please be aware that we have received the following remarks from our readers regarding the top 25 table:
The plant of Thyssenkrupp from developer Kieszon has an actual installed capacity of 2.29 MW instead of 1.5 MW, as incorrectly stated in our overview. This makes it the 4th largest PV project in the country.
A plant of 670 kWp was developed by Solarcentury in cooperation with World of Delights. The roofproject is located in Lijnden and claims the 22n spot in the list.
Green  Dealflow – is a matchmaker for professional investors and asset owners in the solar and wind industry. You can  create  a free account and search for assets to invest in, or ask us about off-market projects, find investors for your projects with discretion (off-market), or PPA Off-takers can look for business partners on a "no cure – no  pay" basis. Further to this, Green  Dealflow  delivers news, blog posts and business intelligence, e.g.  through a transaction database and monthly reports.