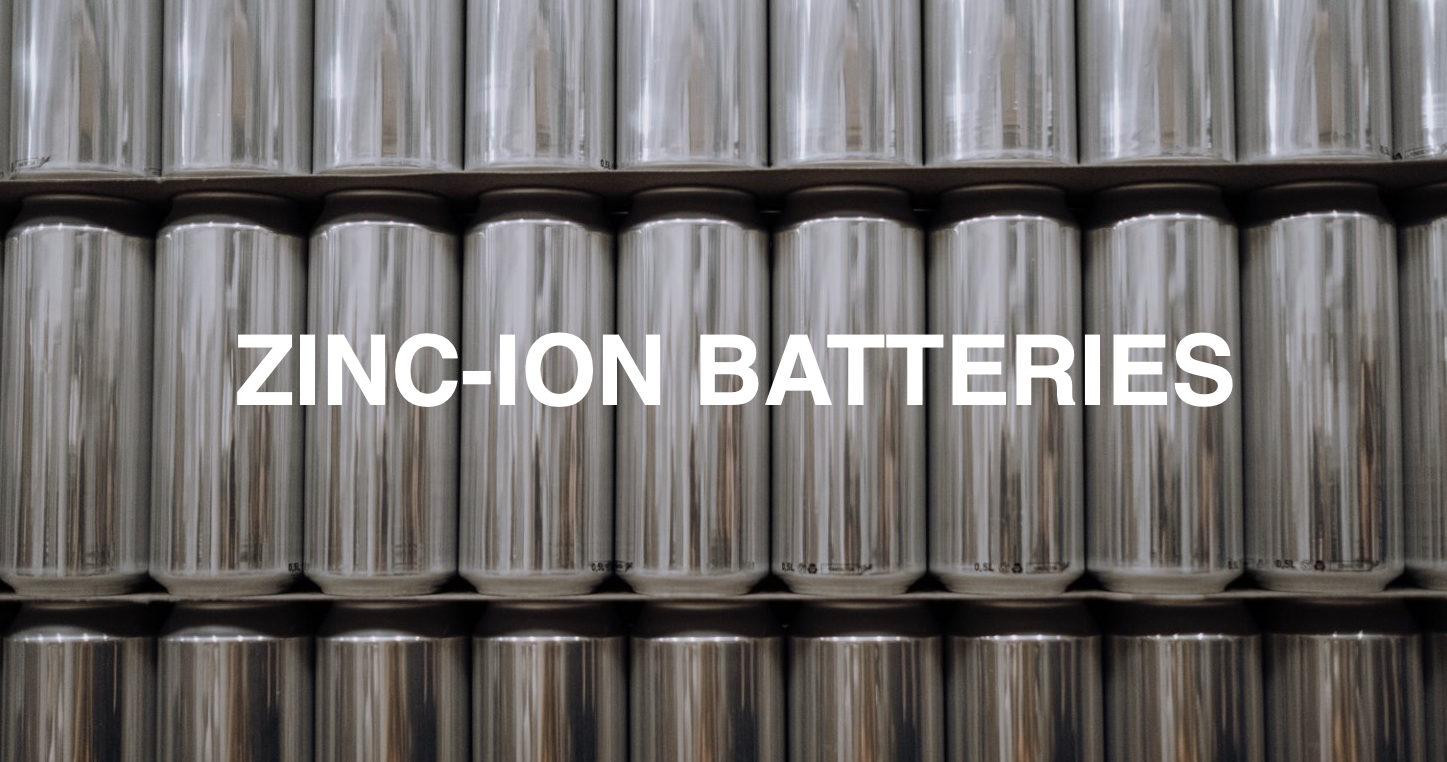 Here follow 6 questions Green Dealflow asked Enerpoly, an innovative company trying to put zinc-ion batteries on the table of energy storage technologies to foster the energy transition and diversify the need for critical minerals required for lithium-ion batteries.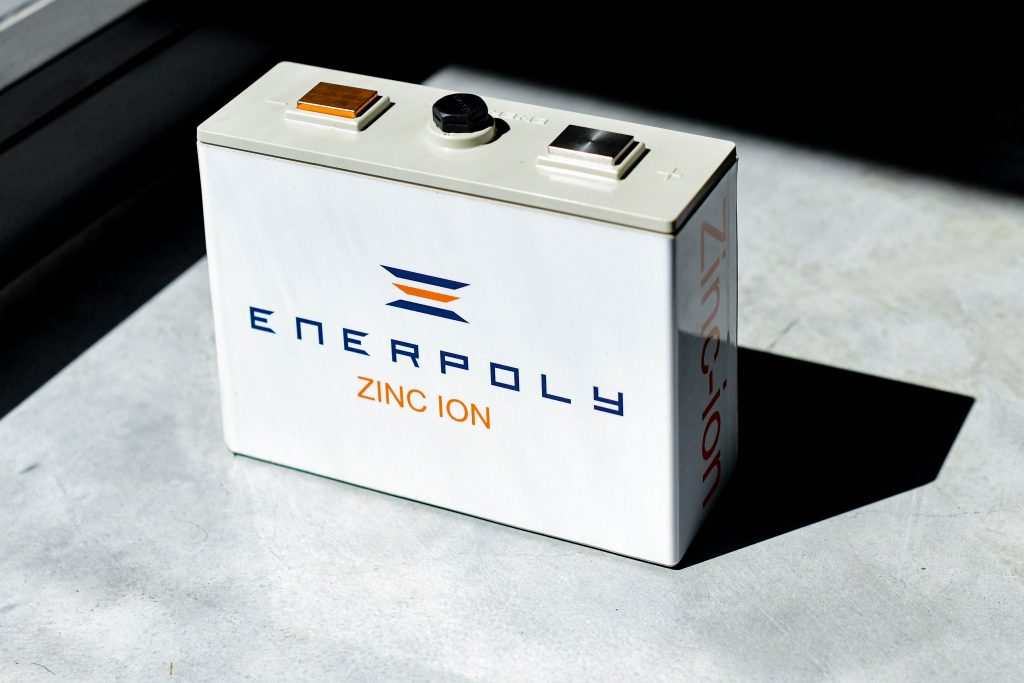 1. What is the Enerpoly innovative perspective on zinc-ion energy storage?
Enerpoly develops and manufactures zinc-ion batteries to deliver breakthrough affordability in stationary storage. The patented technology innovates the rechargeability of the single-use zinc-manganese alkaline battery – chemistry that has dominated the primary battery industry as a simple, well-performing, and economical solution for more than half a century.
Zinc-ion batteries use the same zinc and manganese – cost-effective, safe materials that have existing stable supply chains and recycling infrastructure. Enerpoly thus delivers the lowest cost of ownership in battery energy storage (< $50/MWh LCOS) and allows for sustainable scaling. By innovating with these materials, Enerpoly is building a world where everyone has access to clean energy.
2. What is Enerpoly doing to enhance battery sustainability (toxicity-recycle)?
Based in Stockholm, Enerpoly brings the best of Swedish design, eco-friendliness, and sustainability to the energy storage industry.
By working with materials that can be sourced and produced locally, Enerpoly mitigates carbon emissions by 75kg CO2eq per kWh produced (cradle-to-gate) versus LFP batteries.
Enerpoly exclusively uses non-toxic materials and solvents in the production process. Zinc-ion batteries are safe and are constructed similarly to alkaline batteries which have been used in household devices, even including children's toys, for the last 60 years.
Enerpoly focuses on ensuring the circularity of the battery. The major components, zinc, and manganese, are already recyclable, with end-of-life recycling rates in the EU at 40-50%.
3. How do you see the energy storage market in terms of raw materials and natural resources?
Enerpoly has always considered raw materials of paramount importance, both in terms of cost and availability. CTO and co-founder Dr. Mylad Chamoun focused his research into electrochemical storage on finding solutions that make energy storage more economical and accessible. His research breakthrough on zinc-ion batteries led to the founding of Enerpoly.
Energy storage is highly dependent on the availability and accessibility of raw materials. Recent global events have revealed how concentrated supply and unstable supply chains can lead to price volatility. Key raw material prices for lithium-ion batteries have reached all-time highs, and end-users like automakers are even considering investments into raw material refining to secure supply.
To steal the words of Simon Moores, CEO, Benchmark: "For the next decade, physical supply of key battery raw materials is king – it will make or break […] plans."
In this environment, Enerpoly holds an advantage by using accessible and circular materials such as zinc and manganese. For example, zinc currently is produced 130x more than lithium with a 21x lower cost. It also has a high end-of-life recycling rate as mentioned previously.
4. Based on your experience with zinc-ion, which are the main factors influencing the deployment of large-scale energy storage?
There are 3 factors Enerpoly has seen influencing energy storage deployments:
1) The high cost of battery materials can render energy storage projects unfeasible. Today's existing battery solutions are unable to deliver the combination of low cost and long lifetime to break even on the investment.
2) Integrators have issues sourcing battery supply for stationary storage. This issue will be exacerbated as EV uptake accelerates.
3) The issues of safety have dogged battery storage installations with tightening local regulations, strict fire codes and vetting by fire departments, and/or community protests.
Enerpoly's zinc-ion batteries can tackle all these challenges. Enerpoly focuses on delivering groundbreaking affordability to energy storage by bringing zinc-ion batteries to market quickly. This scalability is achieved by leveraging and adapting existing infrastructure and processes to zinc-ion battery production, as well as using globally accessible materials. The batteries and the associated manufacturing processes are low-risk given the non-flammable, non-explosive, and non-toxic materials utilized.
5. What are the safety concerns around energy storage and how Enerpoly solution is different? (flammability)
The zinc-ion battery cell contains an aqueous electrolyte, aka it's water-based. Water doesn't burn and offers an excellent heat sink.
Nonetheless, Enerpoly tested the zinc-ion battery against UL9540A standards to measure thermal runaway fire propagation. The battery cell tested exceedingly well, proving it is non-flammable and non-explosive.
6. Do you identify any constraints to the deployment of the technology in regards to its grid-scale scalability, what is your timeline?
Today, Enerpoly has a production validation line (<500kWh/yr production) based in Stockholm and is aiming at field pilots in 2023. Hence, the main constraint toward grid-scale zinc-ion battery solutions is scaling up manufacturing to service the market.
To scale up production, Enerpoly is working on securing financing and offtake agreements. We anticipate being able to work with the grid-scale storage market starting in 2025-26. Given that projects have some runtime before the start of commission, Enerpoly is very interested in having discussions with project developers and integrators looking to secure future supply.
Green  Dealflow is an exclusive matchmaker for professional investors and project developers in the solar and wind industry. For developers, we provide the service of introducing the relevant investors or PPA off-takers for their projects within 2-4 weeks (off-market with discretion). Other services we provide to the developers are secure data room service, financial modelling service, running a structured process to sell projects etc. For investors, we provide the project based on their investment criteria and run an RPF process to source projects in any market as a mandate holder. Further to this, we deliver renewable news and trends, blog posts, and business intelligence, e.g. through transaction reviews etc., to our client base periodically. Remember to register your interest with us.