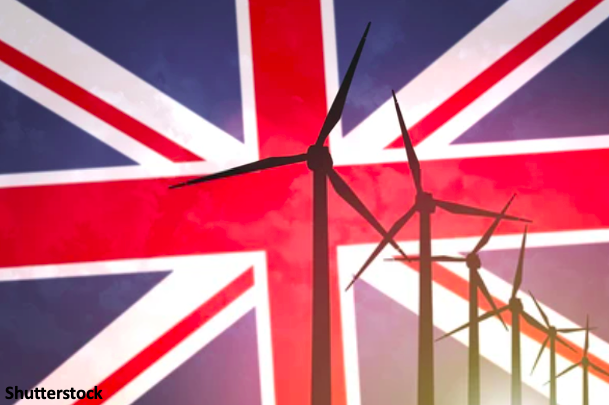 A few months before the electricity and gas UK price spike – a joint publication by the UK government and Ofgem was published. The energy regulators set out a work program to deliver an intelligent and highly flexible energy system that will sustain the country's energy security and the transition to net-zero.
The plan aims to reduce emissions by 78% by 2035 on the 1990s levels and reach net-zero greenhouse emissions by 2050. The success in achieving this goal will rely on the capacity of phasing out unabated fossil fuels and replace them with clean energy sources: sun and wind, to power homes, businesses and vehicles.
The government aims to build 40GW of offshore wind by 2030, increase the fleet of electric vehicles by ending sales of petrol and diesel cars by 2030, and substitute 600,000 fossil-based heating systems with electric heat pumps per year until 2028. This plan will drastically increase the country's electricity needs, which will need low carbon power available and, therefore, highly flexible and integrated energy systems.
The speed towards such an energy system is although discussed during these days due to a dramatic increase in electricity prices. The reasons behind the UK price spike are multiple: a shortage of gas supplies in Norway and elsewhere combined with low wind production and an out of service of the high voltage line between the UK and France (1000MW IFA interconnector) between UK and France, which will be unavailable until 27 March 2022.
The industry is working with the government to accelerate investment in renewables to reduce the country's reliance on gas. Energy minister Kwasi Kwarteng, who met energy firms last week, said the crisis shows the importance of the UK's plan "to build a strong, home-grown renewable energy sector to reduce our reliance on fossil fuels further". More subsidies for wind and solar power will be awarded in auctions in December.
Furthermore, the government has referred to the upcoming auction as the "biggest ever renewable support scheme" for the renewable energy capacity that will potentially be installed due to the falling cost of renewables.
Under the scheme, offshore wind developers will compete for contracts worth up to £ 200m a year, and onshore wind and solar farms will be in line for their first subsidies in more than five years. Alongside the £ 200m funding pot for offshore wind farms, there will be a further £ 55m available to emerging renewable technologies such as tidal power, of which £ 24m will be earmarked for floating offshore wind farms.
However, as Roger Fouquet of the London School of Economics notes that an over-reliance on imports and weather-dependent renewables leaves the country dangerously exposed to fluctuations in global natural-gas markets, "wind and solar do suffer from intermittency problems. So, while accelerating the transition to renewable energy sources is welcome for environmental reasons, it is important to develop an energy system that is flexible to these intermittencies. "
That can involve investing in large-scale battery storage technologies or in nuclear reactors, which can supply a steady stream of power to the grid. Still, the government plans of replacing the UK's current ageing nuclear plants have faced difficulties. We discussed the technology-related aspects here with Sanjoy Sen, a chemical engineer with over 20 years of industry experience in the UK and abroad.
"Ultimately, it will depend on the level of storage, interconnection, and demand management to make the best use of renewable resources and break the link between gas and power prices," said Rob Gross from the UK energy research center regarding the latest UK price spike.
The UK government and the political opposition seem to realize the only way to detach the country from its reliance on natural gas imports is by establishing a flexible, renewable-based energy system and low-carbon alternatives for the heating systems, such as heat pumps.
Green  Dealflow – is a matchmaker for professional investors and asset owners in the solar and wind industry. You can  create  a free account and search for assets to invest in, or ask us about off-market projects, find investors for your projects with discretion (off-market), or PPA Off-takers can look for business partners on a "no cure – no pay" basis. Further to this, Green  Dealflow  delivers news, blog posts and business intelligence, e.g. through a transaction database and monthly reports.