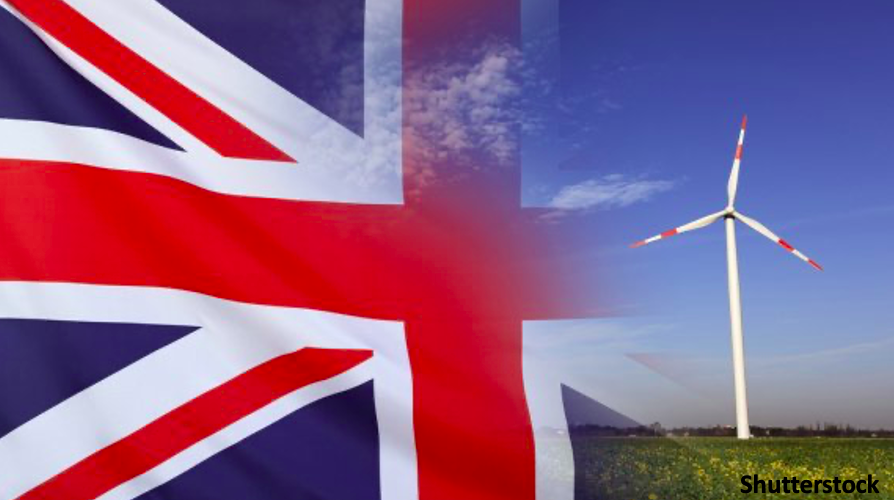 The UK power generation sector has a fascinating and complicated history and its future is set to be just the same with major opportunities for investors. Sanjoy San is a chemical engineer who has spent four years at the Oil & Gas Authority, a UK government regulator, and he will provide an overlook of the changing UK power sector.
Ditching coal and embracing nuclear
For many years, the UK's vast coal reserves were its prime source of electricity. Today, the grid is essentially coal-free and national carbon emissions are falling. Nuclear investments were shelved after Chernobyl but a generation later, a vast new plant funded by France and China, Hinkley Point C, is now finally under construction at large scale (3.2 GW) and even larger expense (£22 billion). Meanwhile, Rolls-Royce is planning up to 16 of its new small modular reactors. At a projected £1.8 billion (CAPEX) and GBP40-60/MWh (over 60 years), they believe such technology can access the private equity required to buy and run a reactor.
The dash for gas and the renewables revolution
The UK experienced a rapid expansion in gas power generation in the 1990s ('the dash for gas') and this remains the nation's single largest power source. These day, imports (pipeline and LNG) supplement ever-declining domestic North Sea production. But the major developments since the millennium are in renewable energy: the UK has put its natural resources to great use and is the world's number one in installed offshore wind capacity (10 GW). Despite that, Prime Minister Boris Johnson has pledged to go much, much further and quadruple this by 2030. (The UK was, after all, the first major economy to commit in law to 'net zero' emissions.) Visitors to the UK will need no reminding that the weather can be unpredictable to say the least. Nevertheless, solar is a small but fast-growing sector and now covers 4% of national power consumption. Almost a million UK homes now have solar panels.
Growing complexity
The whole energy picture is becoming an increasingly complicated one in the UK power sector. The fast-growing renewables supply can fluctuate significantly. And demand patterns are changing as we inevitably start plugging in our cars, instead of re-fuelling them. In addition to more generating capacity, there is also a need for smarter grids and energy storage. Meanwhile, heating will shift away from natural gas towards hybrid heating pumps.
The need for scenario planning
Luckily, the situation is being closely watched by National Grid ESO, Great Britain's electricity system operator. (It doesn't sell power to customers but it does move high-voltage electricity around the grid and supplies local network operators who distribute to homes and businesses). Every year, National Grid ESO publishes its assessments in its Future Energy Scenarios (FES) report. With the 2021 edition is due later this summer (and factoring in the COVID-19 effect), let's take a look at the current version for now. Whilst the FES has previously considered 80% de-carbonisation, 2020's report is the first containing ambitious 'net zero' scenarios[1]. The aim here isn't to recite the lengthy, in-depth analysis but instead provide a flavour of the scale of challenges and the pace of change required to deliver net-zero. Generating their scenarios led National Grid ESO to four key findings:
1 . Net Zero is Achievable
…but it won't be easy. Zero-carbon generating capacity needs to escalate by 40 GW in 10 years but that won't be all. Unabated gas (i.e. non-CCS) usage needs to halve and efficiency needs to improve so that houses need far less energy for heating. Those are all major challenges and for that to happen, policy decisions have to be made urgently to ensure the power sector becomes carbon negative by 2033. Let's hope that happens.
2. Hydrogen and CCS must be scaled-up and deployed in a decade
To achieve net zero by 2050, hydrogen has several key roles. It must provide over half of end-users' needs, make a major contribution to transportation (from trucks to ships) and de-carbonise industrial hubs. Furthermore, green hydrogen can bring flexibility to the system by adjusting generation and storage. Pairing CCS with bioenergy delivers negative emissions needed to offset other sectors. Globally, nations are rolling out hydrogen strategies and the UK power needs to follow suit.
3. Markets must provide incentives
Every year up to 2050, the UK needs to add 3 GW of wind and 1.4 GW of solar capacity. And V2G (vehicle-to-grid) services need to provide 38 GW of storage. The technology required to deliver on that is challenging and the associated energy investments required are no less large and complex. Future markets must reflect the economics of zero marginal cost generation and the value of flexibility.
4. Data-driven whole system thinking is needed
By 2050, most UK houses will be smart-charging their electric vehicle with many also providing V2G services. And hybrid heat pumps will be switching between electricity and hydrogen based on market signals. As the energy system gets more integrated and complicated, the more data will be required and the more advanced the market analysis must be.
But perhaps the most important message is this: the energy sector cannot go it alone. Delivering net-zero needs industry, transport and individuals need to change with it. Investors need to act quickly, too.
With that in mind, the UK Government have put numerous funds and initiatives in place to stimulate innovation and investment. Some are sector-specific (CCS Infrastructure Fund, Clean Steel Fund, Automotive Transformation Fund) whilst others work across sectors (Industrial Decarbonisation Challenge, Net Zero Innovation Portfolio). Collectively, these are worth billions. As the FES says, "2050 may seem far in the future, but in energy investment terms, it is just round the corner."
About the author: Sanjoy Sen CEng FIChemE is a chemical engineer with over 20 years' industry experience in the UK and abroad. He also holds an MSc in Petroleum Engineering and attained a distinction in his LLM in Oil & Gas Law. He spent four years at the Oil & Gas Authority, a UK government regulator, where his proposal won £1 million of funding to explore the clean energy transition.
Green  Dealflow – is a matchmaker for professional investors and asset owners in the solar and wind industry. You can  create  a free account and search for assets to invest in, or ask us about off-market projects, find investors for your projects with discretion (off-market), or PPA Off-takers can look for business partners on a "no cure – no pay" basis. Further to this, Green  Dealflow  delivers news, blog posts and business intelligence, e.g. through a transaction database and monthly reports.
---
[1] Based on two key parameters (Speed of Decarbonisation and Level of Societal Change), four scenarios were defined: Steady progression, Consumer transformation, System transformation and Leading the way.