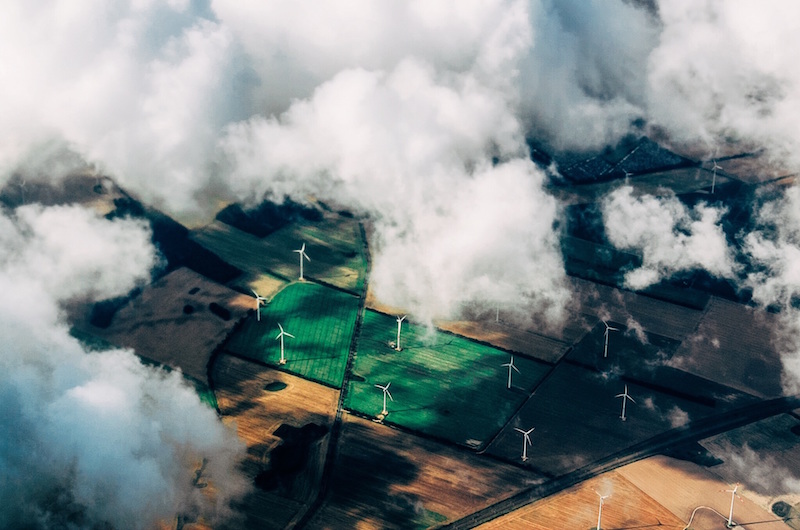 Portfolio Risk Diversification with Renewable Energy Investments
In the past couple of years, many new investors have entered the market for investments in renewable energy projects.
Several of them are financial investors, meaning they are aiming to diversify their portfolio risk by looking for long-term, stable returns, something which is difficult to find in the bond market these days.
The new investors have the capital and a strategy ready. However, quite often their strategy does not seem to be properly developed before going to market.
In some cases, the investment strategy is too broad in scope, and as such raises more questions than answers when looking into specific projects. In other instances, the investment criteria are so narrow in scope that it becomes virtually impossible to find and close a deal.
The Eight-Step Strategy Template for Financial Investors
We have created an eight-step strategy template for you to use in order to test your strategy. These steps stem from our dialogue with a broad spectrum of investors ranging from institutional investors and utilities to family offices.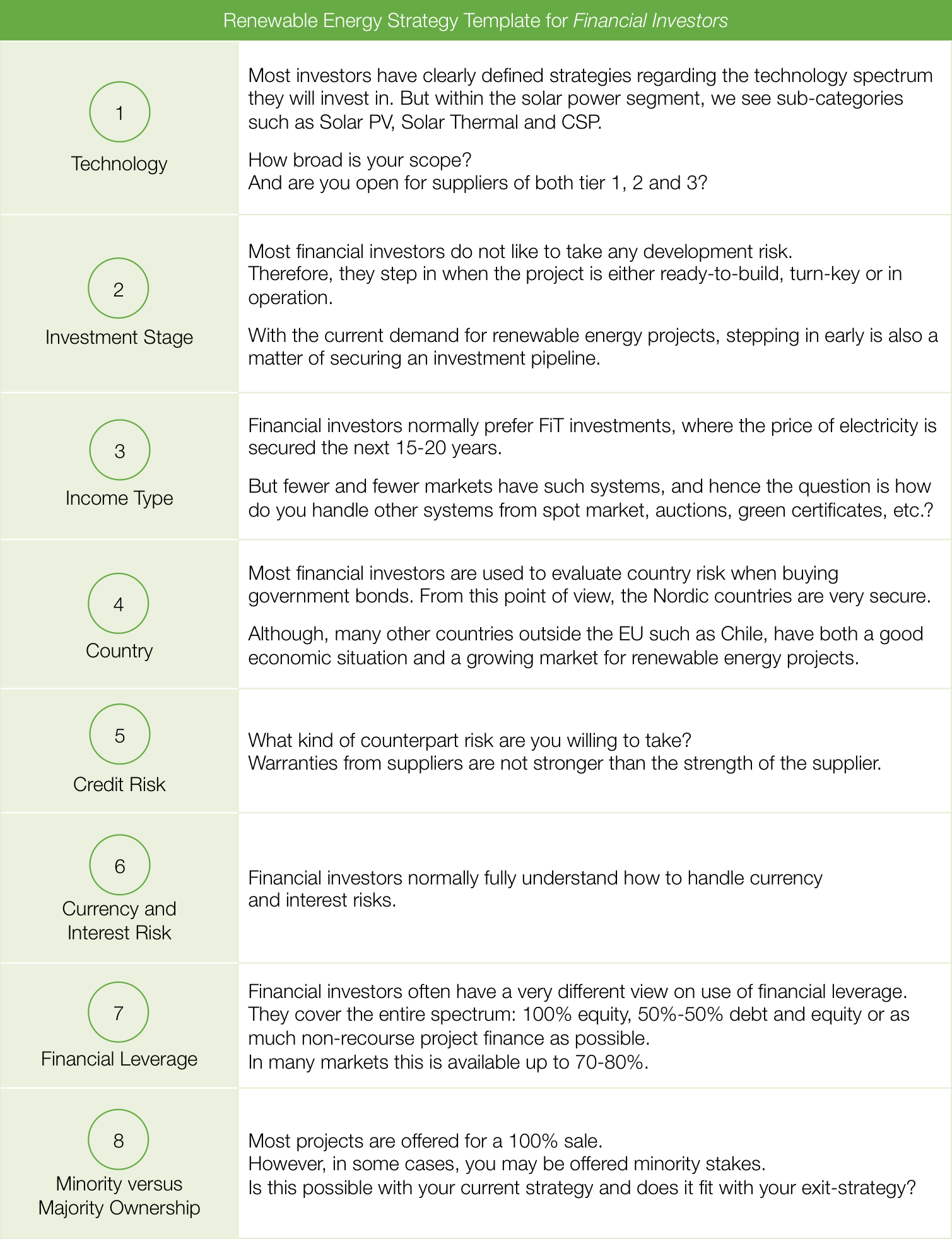 Feel free to comment below if you have any questions or email me directly at kr@greendealflow.com.
Best regards,
Kenn Righolt
CEO, Green Dealflow