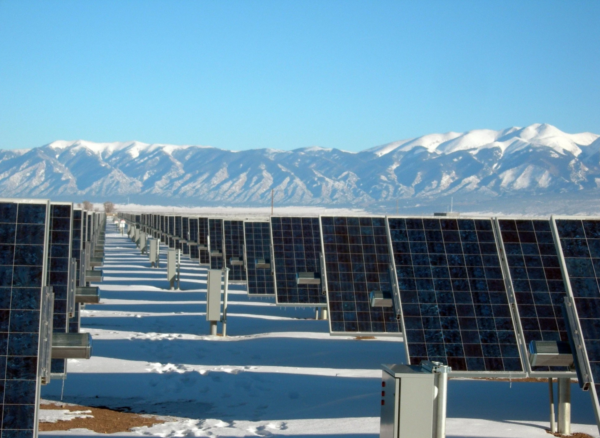 Research Analyst Marco Dorothal gives us an insider perspective on Solarplaza's new whitepaper on the Top 3 fastest growing solar PV markets in the Nordics.
The common misconception about the potential of solar power in the Nordics is that the cold nature of the weather and lack of sunlight make the region non-solar friendly. However, according to a study conducted by SINTEF, one of Europe's largest independent research organizations, solar cells were found to operate more optimally in cold environments because it keeps the cells' operational temperature low. Voltage – the force that mobilizes the electrons in a solar cell – was found to increase as the weather gets cold, therefore making the cells generate more output.
The combination of periods of strong sunshine, cold weather, reflective snow and the rise of market parity is causing solar to slowly become more attractive even in the most Arctic countries. According to the most recent figures provided by the International Renewable Energy Agency (IRENA), the Nordic region – Sweden, Denmark, Finland and Norway – reached an impressive 1.6 gigawatt (GW) of cumulative installed photovoltaic (PV) capacity in 2018.
As seen in other markets around the world, the main driver for solar power in the Nordics has been the drop in solar modules prices and government support through solar subsidies. The relatively high electricity prices combined with the low installation costs in the Nordics provide greater opportunities for self-consumption systems. The division between small- and medium-scale installations in Denmark, Sweden and Finland speaks to that.
After years of being seen as a non-viable renewable energy source, solar has now reached the point where it is competing in the same auctions as wind power in countries like Denmark and Finland. Private power purchase agreements (PPAs) for PV projects are also on the rise, especially in Sweden and Denmark, which is a positive sign of maturity for these markets. As market parity slowly starts to become a reality in the region, long-term agreements and hybrid contracts with merchant properties are expected to soon become the norm.
It will be interesting to see how solar power will develop in the Nordics in the coming years. With the urgent nature of the climate crisis and ever-decreasing installation costs, solar will play an important role in the region's clean energy transition.
Download the whitepaper on the Top fastest-growing solar PV markets in the Nordics here. Visit The Solar Future Nordics 2020 to stay updated on the first regional conference fully dedicated to solar energy in the Nordic and Baltic region.
Green Dealflow is a global matchmaker in renewable energy: we connect asset owners with trustworthy investors in wind and solar industry, all around the world.  Create a free account today and stay updated on new projects and the latest renewable energy news and trends!