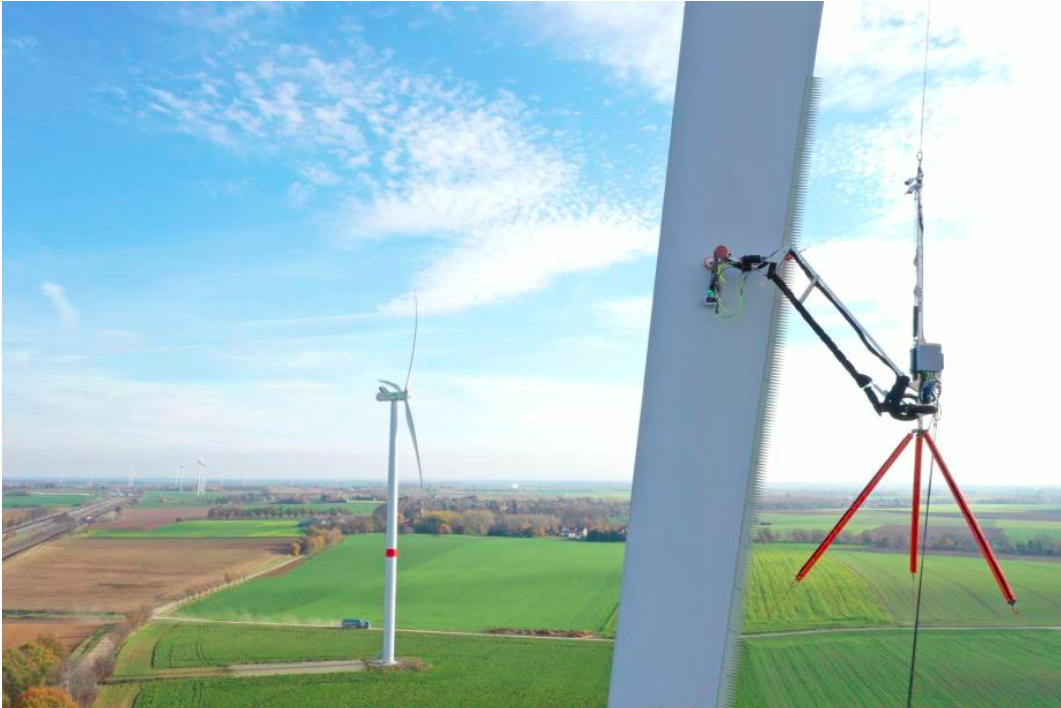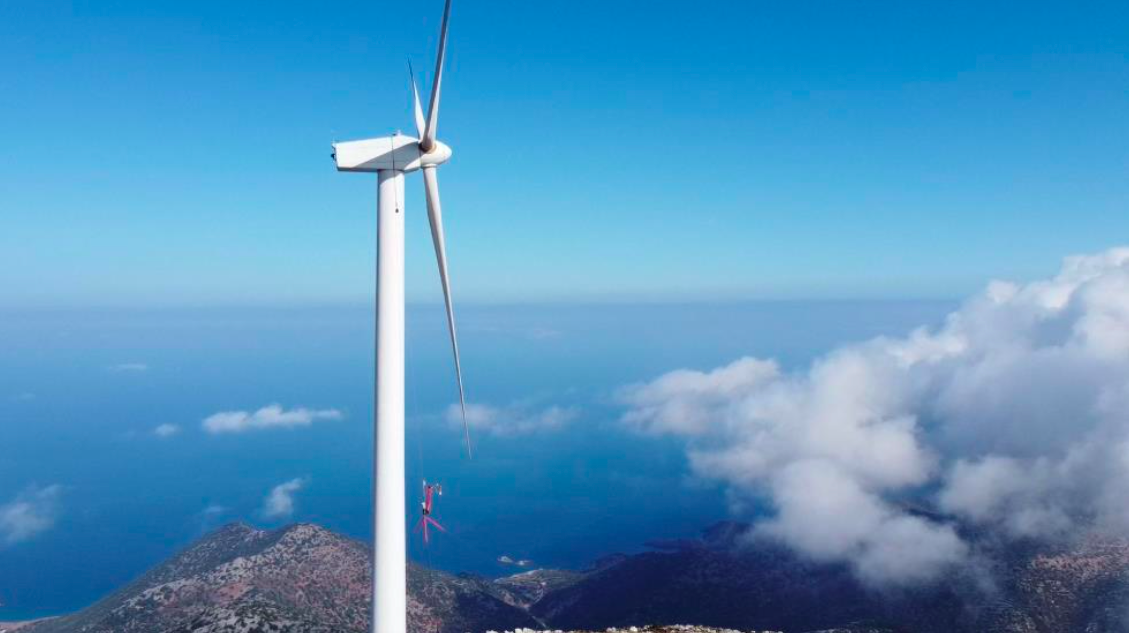 In an effort to combat global warming, wind turbines are on the rise. In order to make wind energy more efficient, turbine size is increasing. Wind energy is the cleanest form of energy, but there is a problem. The potential energy from wind is lost due to various technical issues – such as cracks, lightning strikes, erosion, and accumulation of ice and dirt. As wind turbines become larger, their operations and maintenance (O&M) become more difficult and more expensive.
The demand for wind turbine technicians will rise by 68% by 2030, according to the U.S. Bureau of Labor. Currently, manual labor is too slow and too dangerous to meet this demand, so progress in the industry is vital. Until now, wind energy workers rely on ropes and baskets to perform their tasks.
Aerones is a startup company that offers wind turbine inspections, maintenance, and repairs by using self-designed and manufactured robots, sensors, and IT systems. Robots do not take over the job, rather they work in tandem with humans to make the job easier, faster, and safer. Being smart instruments, they offer operators to receive valuable data that allows them to save money and make better decisions.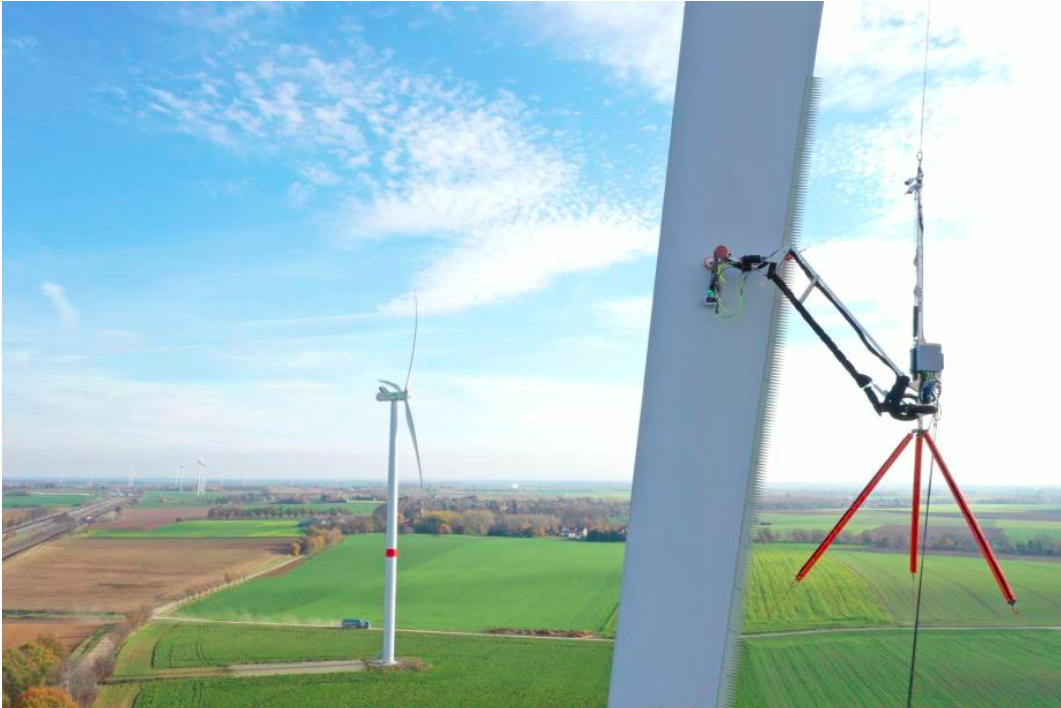 Aerones has built the first working system in the world that is already being manufactured industrially. With more than 30 countries on three continents, our teams work for the world's largest original equipment manufacturers (OEMs) including Siemens Gamesa, GE and Vestas; as well as the largest turbine owners (Enel, EDPR, EDF and others). Our vision is to become the leading service company for the wind industry. Our mission is to modernize O&M to make wind energy more effective and sustainable.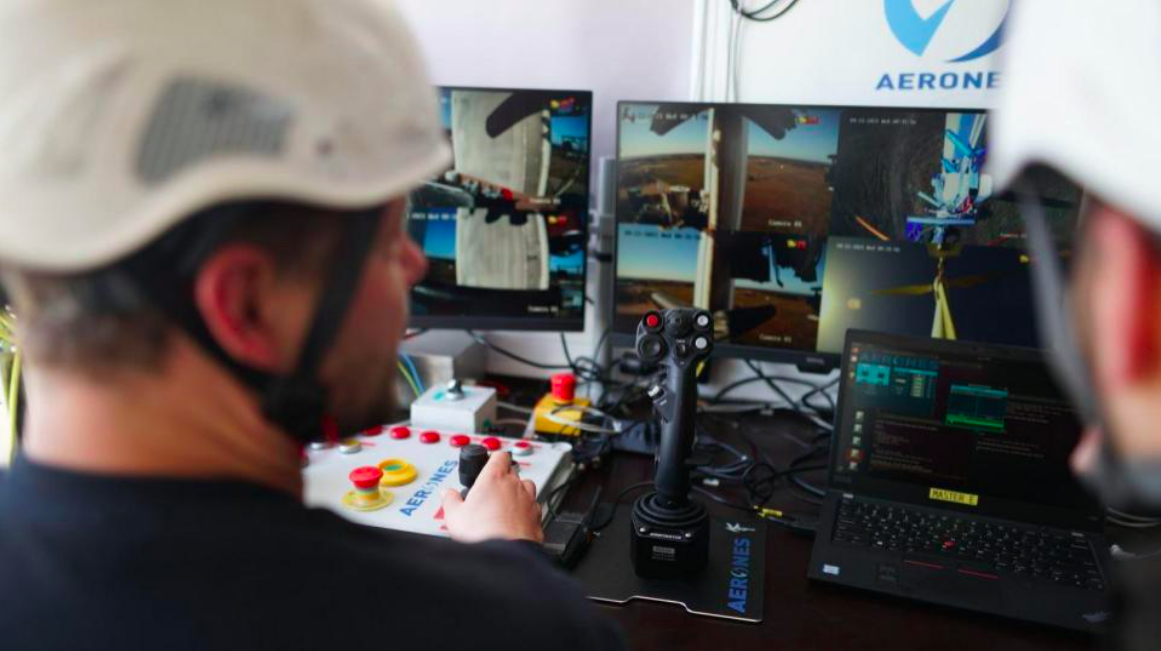 Inspections
As lightning damages account for a large percentage of insurance claims, the most commonly requested services are testing lightning protection systems and inspecting and cleaning drainage holes. In order to find structural damage early, a crawler bot records and 3D scans the interior of the blades where humans cannot reach. This year, a new robotic telescope is being distributed for performing blade external visual inspections while following the rotation of the blades without stopping energy and money flow.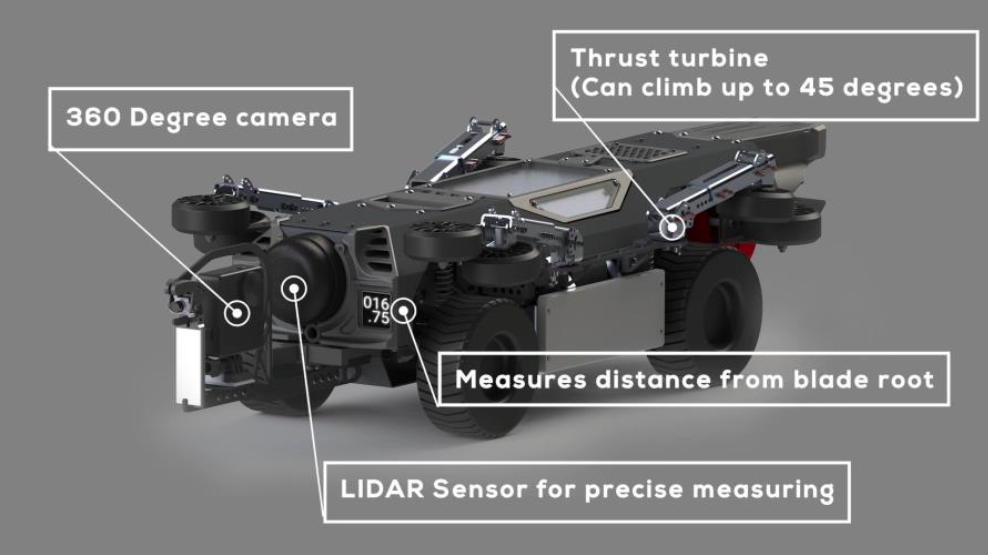 Cleaning
Dirt, algae, bugs, and salt can accumulate on the blades after a long period of operation, which negatively impacts aerodynamics and energy output. Towers and nacelles can get contaminated with biohazardous and flammable oils. Aerones has separate robotic systems that perform quick, environmentally-friendly, and effective cleaning.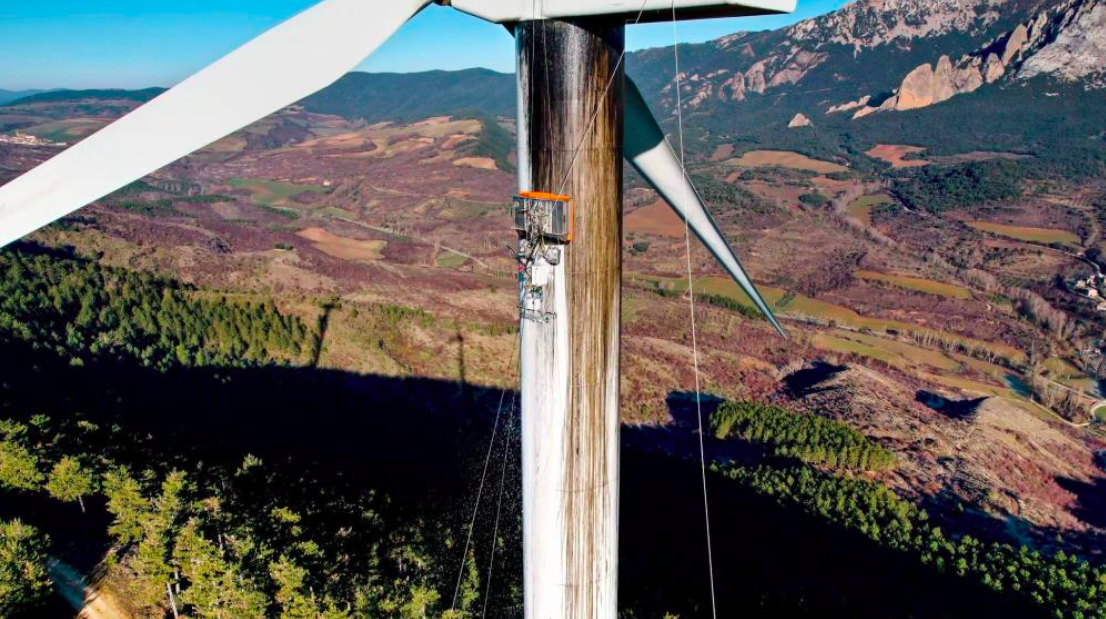 Repairs
Turbine blades are put under constant internal and external stresses and lead to erosion, stoppages, and even complete destruction due to weather, poor maintenance or ice-covered blades. The company is actively developing leading edge repair systems – leading edge surface preparation, filler application, coating and painting application and others. Repairing wind turbine blades will be easier than ever.
Not only does technology require advancement, but also analysis of data. The data collected by robots is being integrated into a special customer portal that shows a detailed view of the wind park assets. The tool already assists wind park managers in making better decisions and prioritizing in terms of operations. The company doesn't stop there as more and more solutions are implemented to solve the issues we come across on turbines onshore and offshore.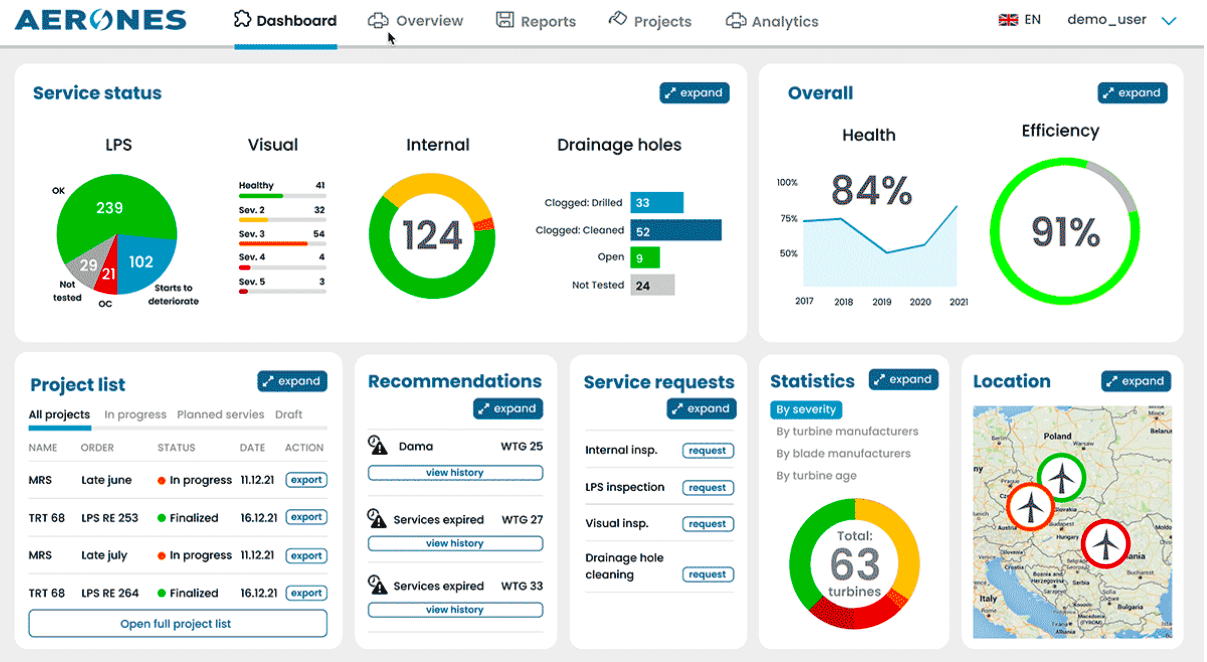 Video link: https://www.youtube.com/watch?v=HnsTPMTtZxM
Green  Dealflow – is a matchmaker for professional investors and project developers in the solar and wind industry. You can  create  a free account and search for projects to invest in, or ask us about off-market ones, find investors for your projects with discretion (off-market), or PPA Off-takers can look for business partners on a "no cure – no pay" basis. Further to this, Green  Dealflow  delivers news, blog posts and business intelligence, e.g. through a transaction database and monthly reports.