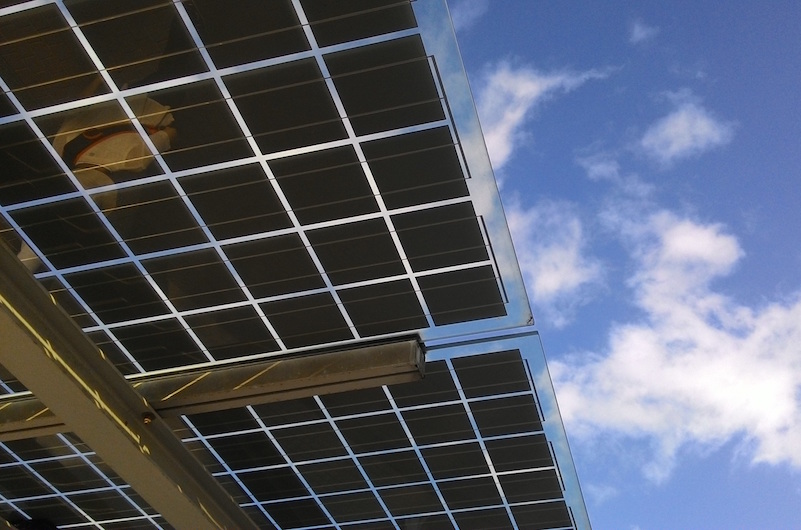 Photovoltaic (PV) solar plants have emerged as much-desired assets drawing experienced investors looking for steady, reliable returns. But what is it that investors look for, or should look for, before considering a PV project?

What Investors Look For in Solar PV Projects
A quick straw poll would probably point to technology being the key differentiator. Of course, not all manufacturers are equal and a real distinction has to be made been bankable module manufacturers with, among other things, the financial fortitude to stand behind their warranties, and those whose debts require them to take out insurance to cover potential warranty claims.
Then, the PV technologies themselves play a critical role in the energy output of a plant. While the investors are buying a plant, more importantly, they are buying a stake in its future energy output; and with energy being the only monetizeable product, it is in their interest to ensure that the modules powering their plants are able to provide a certifiable energy yield advantage in real-world operating conditions.
However, beyond bankability and module technology, experienced investors will also place a premium on a critical service that ensures plant availability and optimizes energy output for the life of the plant: professional operations and maintenance (O&M).
The Importance of Operations and Maintenance
For solar power plants, O&M is much more than just fixing a damaged panel or vegetation management. This may still be part of the overall service, but the main purpose of O&M has evolved: a professional O&M service will maximize the performance of a plant, optimize its output and reduce risks through predictive analytics. When choosing an O&M provider, an experienced investor will always look at the return of investment that can be delivered as well as the performance engineering, fleet size, expertise, staff qualification and reliability.
The key to effective O&M services is to not only focus on how plants function at the time of construction, but to look ahead: how will the plant be functioning in the next decade or two?

In Europe, the first PV plants were built about 15 years ago, at a time when O&M services were either undervalued as an add-on to lucrative Engineering, Procurement and Construction (EPC) deals; not utilized beyond trimming the vegetation or replacing modules; or simply not invested in by plant owners. And, of course, the extensive subsidies available at the time meant that there was limited interest in the long-term performance of the plant.
Today we know that the lifetime of a plant does not only depend on the quality of its components; the commissioning of a plant sets the foundations for its durability. The earlier we start to continuously monitor, adjust and update the plant setting, the easier it is to avoid expensive retrofitting and the longer the owner and investors profit from reliable output and performance.
In fact, the benefits of professional O&M services are not lost on the owners of older European PV assets: in recent months, First Solar has seen much interest in high quality O&M services from investors who have either bought a "second hand" plant in Europe or have a portfolio of plants worldwide. In order to properly plan the output of their plants – and their revenues – they choose to have their solar assets monitored by a single platform and maintained by a single service provider.
A Growing Need in a Fast-Growing Market
The growing need for professional O&M services has clearly been acknowledged by SolarPower Europe – formerly the European Photovoltaic Industry Association – which partnered with First Solar to set up an O&M task force to develop standards and best practice guidelines for the industry. As the industry tries to keep pace with a fast-growing market and the solar O&M market consolidates, these guidelines will be a valuable aid for investors and plant owners to find the best service provider for their needs.
Simply put, the days of simply trimming vegetation and replacing damaged modules are over.
As a matter of fact, if one image defines professional O&M services it would be that of a hi-tech operations centre – like the one operated by skytron energy for First Solar in Berlin – where operators remotely monitor the performance of PV power plants across continents thanks to the digitalization of O&M.
It is from operations centres such as this that power plants are monitored, performance is predicted, availability is ensured, grid-stability is safeguarded and ground assets are managed – in case the vegetation needs trimming or modules need changing. This is the new reality of solar power O&M.
Stefan Degener
Senior Director O&M EMEA, First Solar