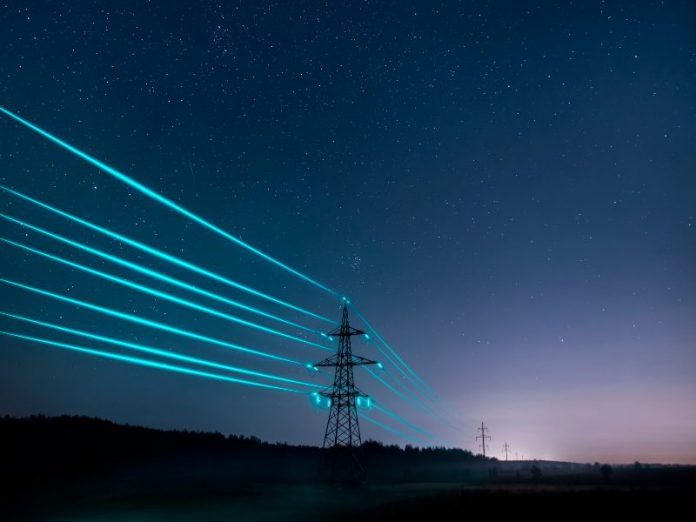 The European Council of October 2014 endorsed the proposal of the European Commission of May 2014 to extend the current 10% electric interconnectors target to 15% by 2030 while considering the cost factors and potential commercial exchanges in the relevant regions. 
How we produce and use energy relies heavily on interconnectors. Clean energy from renewable sources like offshore wind and solar is replacing fossil fuels like coal and gas, which emit harmful greenhouse gases. Through electric interconnectors, different countries can import cheaper clean energy when they need it while exporting surplus power when they don´t – giving them access to a more flexible and diversified electricity supply. Imagine, for instance, that the Danish East Coast is experiencing high winds. Connections will send that excess energy that offshore wind generates to its European neighbors – and vice versa. 
In addition, to innovate the energy system, electric interconnectors enable increasing amounts of renewable energy to connect to the grid at scale. A total of 10GW of offshore wind capacity has been installed in the North Sea. By 2030, the UK government plans to deploy four times that amount (40GW).
Nordlink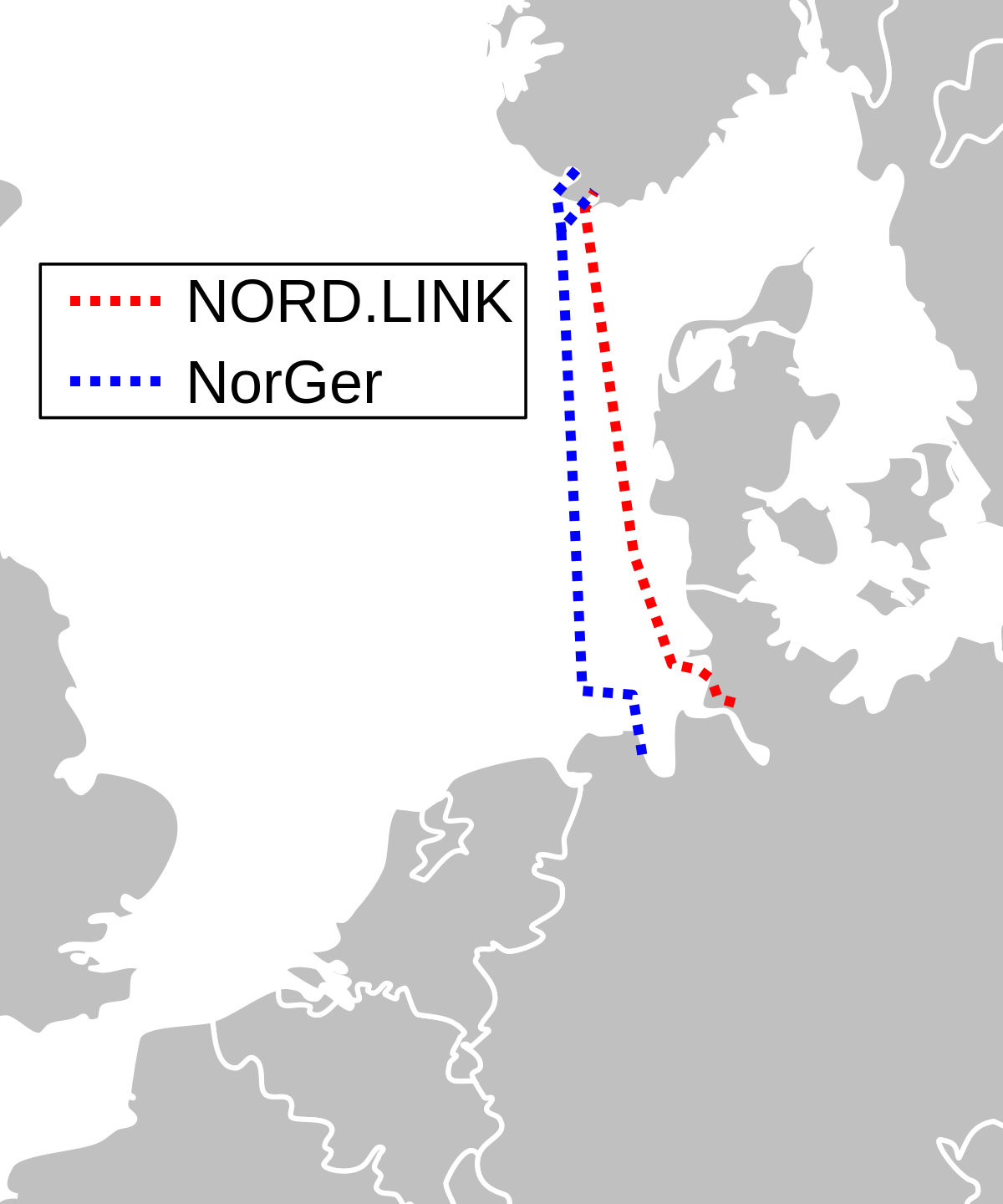 With a total length of around 700 km, Nexans just completed Nordlink, the 1400 megawatt (MW) 525 kV power line between Norway and Germany. With NordLink, Northern Europe is one step closer to developing a climate-friendly energy market. Among the partners are Statnett, TenneT, and KfW, the German promotional bank. As a result of the link, surplus wind and solar power produced in Germany can now be exported to Norway if needed. On the other hand, Norway can export excess hydroelectric power to Germany.
North Sea Link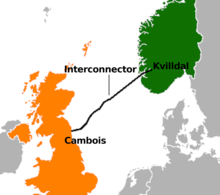 The North Sea Link runs from Blyth in Northumberland on the northeast coast of the UK to Kvilldal in Rogaland on the Norwegian side, and Nexans provides cables for that network. Statnett, the Norwegian state-owned energy provider, and National Grid are collaborating to build the interconnector.
Norway will be able to import electricity at a lower price in the Nordic market when wind power production is high in the UK; this will conserve water in the country's hydropower reservoirs. While in times when there is little wind in the UK, the UK can import Norwegian hydropower at a cheaper rate than in the UK, which helps to maintain the country's energy supply security.

NeuConnect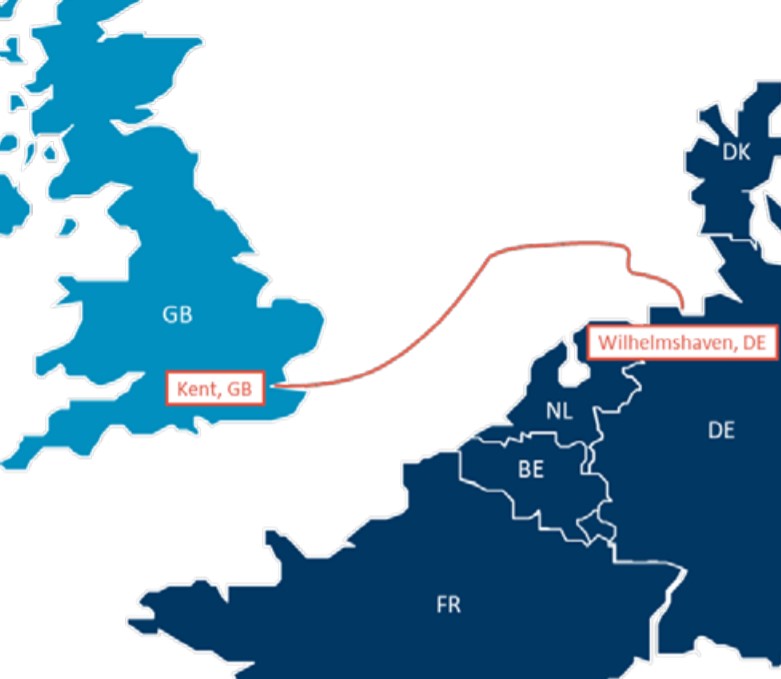 Source: "www.offshore-energy.biz"
As of today (21 July 2022), NeuConnect, a subsea cable linking the UK and Germany, has reached Financial Close. By connecting German and British energy markets via a 700 km long cable route, NeuConnect will be the first project of its kind. From a converter station in Isle of Grain in Kent (UK), the ship will proceed through Dutch, German, and British waters to Lower Saxony in Germany. With this initiative, both Germany and the UK are seeking to integrate and use renewable energy generation resources.
New interconnections will create more space for renewable energy to take over in the European energy landscape, allowing to exchange more electricity and reducing congestions on a local and international geographic scale. At Green Dealflow we hope to see more projects of this size to be realised to shape the future of energy in Europe.
Green  Dealflow is an exclusive matchmaker for professional investors and project developers in the solar and wind industry. For developers, we provide the service of introducing the relevant investors or PPA off-takers for their projects within 2-4 weeks (off-market with discretion). Other services we provide to the developers are secure data room service, financial modelling service, running a structured process to sell projects etc. For investors, we provide the project based on their investment criteria and run an RPF process to source projects in any market as a mandate holder. Further to this, we deliver renewable news and trends, blog posts, and business intelligence, e.g. through transaction reviews etc., to our client base periodically. Remember to register your interest with us.