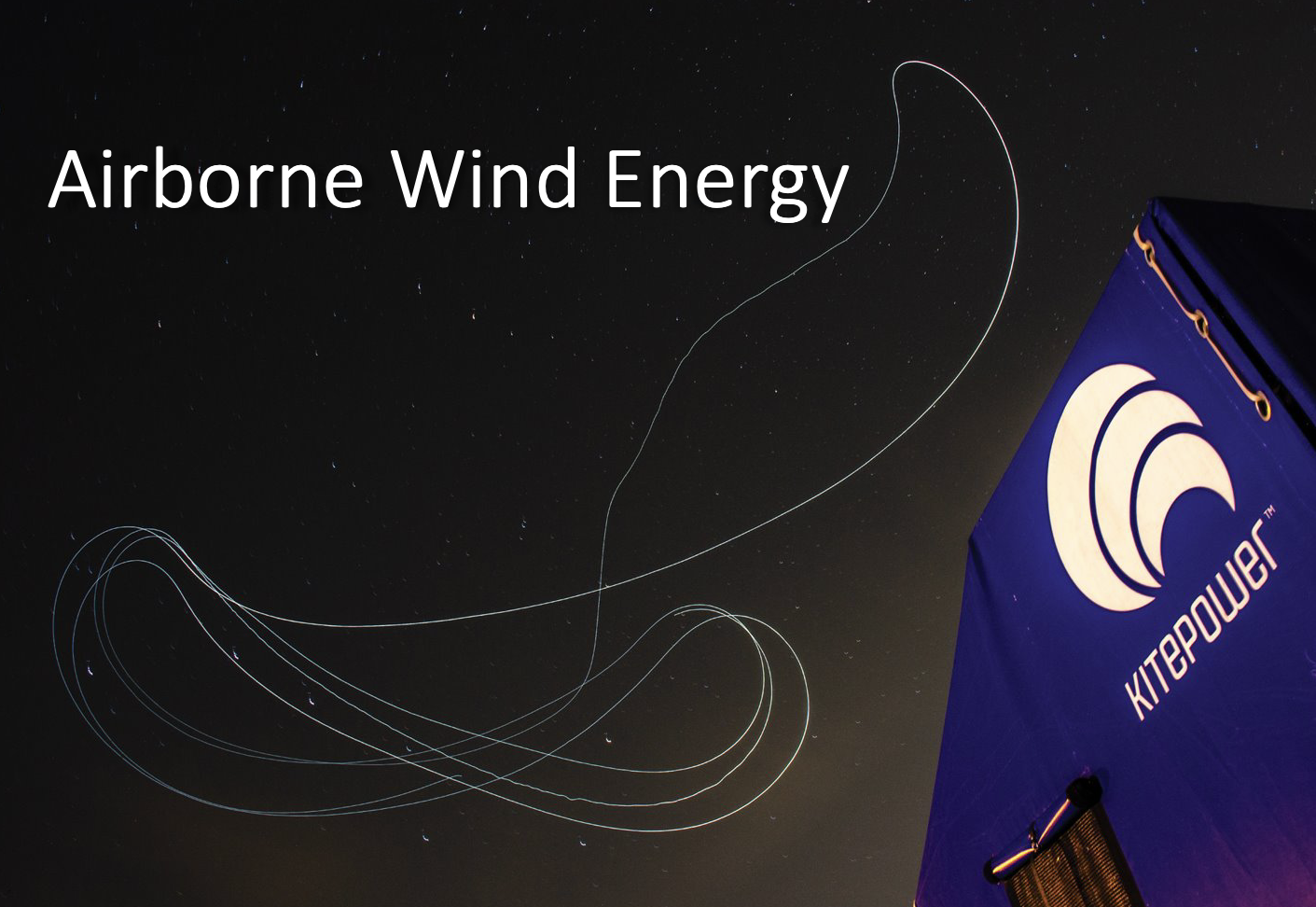 Airborne wind energy (AWE) is "the conversion of wind energy into electricity using tethered flying devices". The research began in 1980, in 40 years interest and investment in AWE have grown substantially, especially in the last decade, with approximately 70 active research entities including over 20 technology developers globally.
Research found "potential for, and technical viability of, airborne wind energy systems to provide a significant source of energy in the United States.".
Kitepower is one of the developers of this technology and kindly accepted to answer our questions.
Can you describe what is airborne wind energy and which problems it solves?
Kitepower's Airborne Wind Energy (AWE) technology consists of a system that flies soft wings (kites) tethered to a generator placed on the ground. Among the key features of AWE, there is the capability to reach stronger and more persistent winds blowing at altitudes that are inaccessible to traditional wind turbines, all while using drastically less material than the latter. The lack of need for resource-intensive towers or heavy foundations makes Kitepower easy to transport (fits in a 20ft container) and deploy. Furthermore, Kitepower is able to produce energy day and night with both very low and high winds, allowing higher capacity factors than solar PV and wind turbines, and ultimately securing cost-competitive electricity generation. Whereas distributed energy generation for microgrids, especially on islands, relies on polluting and expensive diesel supply, Kitepower offers a mobile wind energy solution that is easy to transport and install.
Let's introduce its energy production profile over time: how it can be integrated into existing energy systems? 
Kitepower airborne systems can be integrated into existing microgrids, let it be batteries, solar, diesel or grid. When integrating Kitepower with batteries, diesel generators can be switched off completely. Hybridizing with Kitepower results in less diesel consumption for more clean energy, culminating in considerable financial savings even for areas that do not experience consistent high wind speeds. The Kitepower system is currently equipped with Siemens industry-standard parts and can be connected to a 700V DC grid or a 400V 3-phase AC grid.
Is it more suited for high-solar grids to produce during the night, or for high-wind grids to maximize production? 
It depends on the application: high wind would be best for low LCOE, but in case of a continuity problem with solar PV, Kitepower could represent a very good option to reduce the need for big batteries.
See night operation long-exposure shots: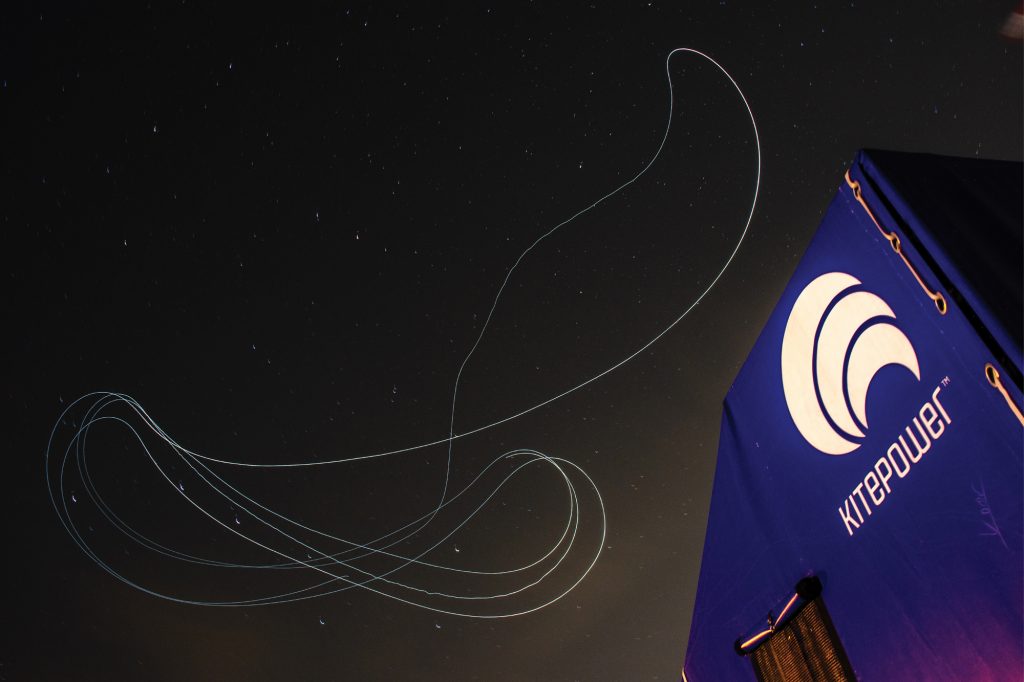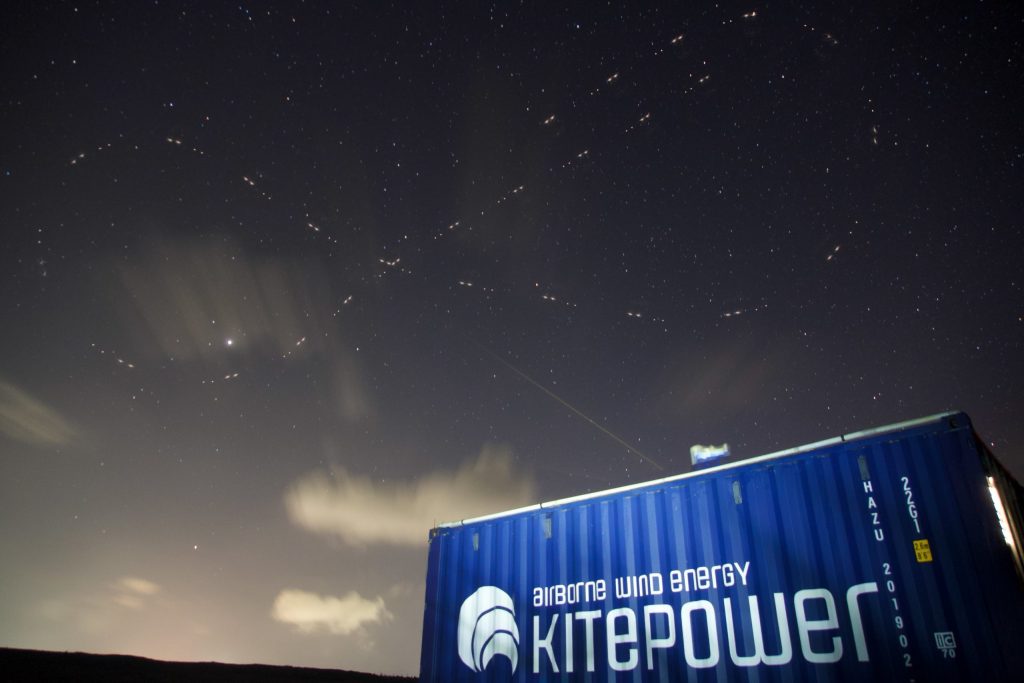 How big is the capacity factor of the technology and how is it affected by geography? 
Indeed geography plays a crucial role in determining the capacity factor of the system. Considering that a site-specific calculation should be made in order to get a more precise answer, we could affirm that in general terms the capacity factor is around 40-60%, meaning that the system works around 3500-4200 hours per year.
Would you share a rough estimate of the technology LCOE and how it compares to conventional wind power? 
Kitepower is currently competitive with small wind turbines with 10-20 euro cents/kWh depending on the site's conditions. Prospects of Kitepower upscaled systems are to become competitive also with multi MW wind turbines.
Which are the main challenges that kite power identifies to the product scalability? 
The main challenges lie in the consolidation of regulations and the availability of funds that should support the scaling of the AWE technology.
Are you aware of any bottlenecks in the regulatory framework which might be sensitive to the product uptake? 
Kitepower systems are classified as drones (UAS – Unmanned Aircraft System) in the specific category in the EU. This classification gives some opportunities as we can use a bigger regulatory framework but also some limitations as our system has some characteristics which are quite different from the ones of a drone. Furthermore, the effects of our systems on birds, other fauna, and the general surroundings are still under investigation. Even though the first results show that Kitepower only has small effects, regulatory bodies are being very careful based on the negative sentiments arising regarding wind turbines. Kitepower is in continuous conversation with the authorities (also in close collaboration with our competitors) to find the best way to deal with these uncertainties.
Find out more about Kitepower's recent operation in Aruba: https://thekitepower.com/kitepower-in-aruba/
Follow us for many more news and insights!
Green  Dealflow is an exclusive matchmaker for professional investors and project developers in the solar and wind industry. For developers, we provide the service of introducing the relevant investors or PPA off-takers for their projects within 2-4 weeks (off-market with discretion). Other services we provide to the developers are secure data room service, financial modelling service, running a structured process to sell projects etc. For investors, we provide the project based on their investment criteria and run an RPF process to source projects in any market as a mandate holder. Further to this, we deliver renewable news and trends, blog posts and business intelligence, e.g. through transaction reviews etc., to our client base periodically. Remember to register your interest with us.