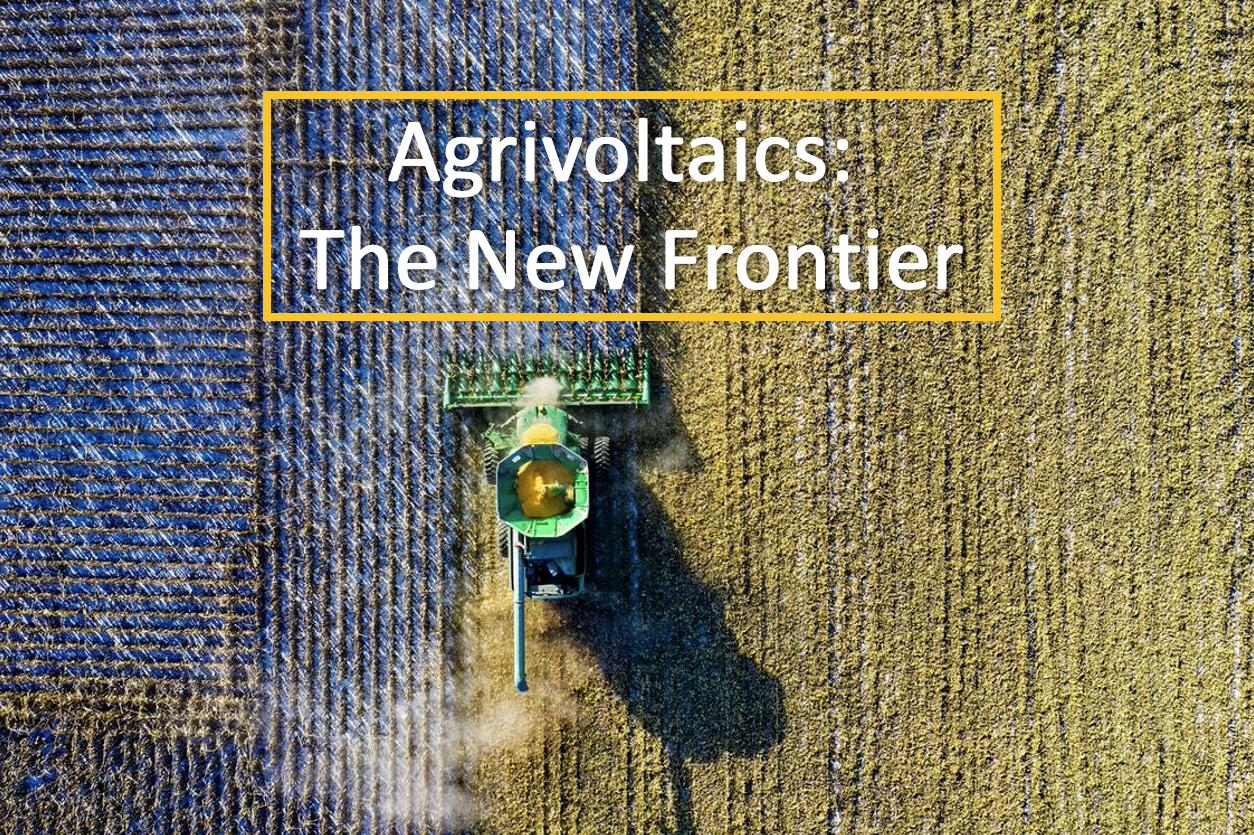 "It's now or never" is the succintest way to abbreviate the latest warning from the Intergovernmental Panel on Climate Change (IPCC). If the world is going to avoid the worst of the climate crisis, climate mitigation needs to happen now and with greater impact. Specifically the world needs to reduce global carbon emissions by 2025 if there is any chance of preserving a stable climate. Solar photovoltaics is just one of any number of actions we will undertake to limit those emissions. Another option is the emerging technology of agrivoltaics, a melding of more sustainable agriculture, water conservation, and renewable energy generation.
Solar power is the most abundant energy source on earth. A challenge with solar however, is that panels take up space and space is limited in many parts of the world. The space that is available is met with the dilemma of its utility for meeting the needs of a growing population; is this parcel used to grow food for a growing population or their increasing energy demands? This is one of the reasons why rooftop solar is so beneficial but an economy of scale is important if we are to create enough energy to wean the world off of fossil fuels. This is where agrivoltaics are a game changer, allowing for the dual purpose of land for agriculture and solar generation and ultimately creating a more productive use of the landscape with a food-water-energy collaboration.
The food-water-energy nexus, as this is sometimes called, refers to how these three necessary resources are inextricably linked and effects on one resource are inherently felt at different scales by the other two resources. One example of many is that food production and fossil fuel energy production are both water intensive.[1] Drought exacerbates the strain on water and in turn the other two resources, while a growing population increases the demand for all three. Agrivoltaics functionally works toward eleveating strains on the food-water-energy nexus.
Agrivoltaics were first explored in 1981 by Dr. Armin Zastrow and Professor Adolf Goetzberger, the founder of Faunhofer Institute for Solar Energy (ISE) in Germany, an organization that continues to pioneer agrivoltaics today. Goetzberger's initial research in the 80's focused on the dual land-use of solar PV systems in relationship with potato farming and what they found was promising. Yet it wasn't until legislative reform and the Renewable Energy Sources Act (EEG) in Germany in 2010 when agrivoltaics research became a larger priority and at a much larger scale. Despite its now global spread, the largest hurdle to agrivoltaic development is local regulations around the world (Fraunhofer ISE, 2020).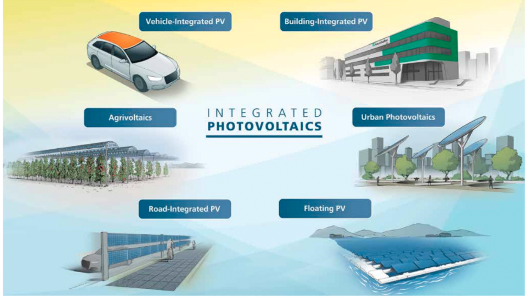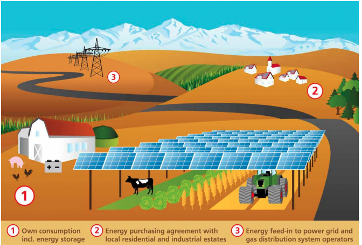 There are many benefits when pairing solar photovoltaic (PV) systems with agriculture (Fraunhofer ISE, 2020):
Irrigation reduction needs can drop by up to 20%
Rainwater collection potential for irrigation
Reducing wind erosion
Use of PV mounting structure for crop protection and increased resiliency
Using tracking systems to maximize light for crops
Higher PV efficiency through convective cooling
Support pollinator habitat
Additional recognized benefits include the financial benefit of establishing a second revenue source for farmers, an industry that faces increasing vulnerabilities as climate change impacts expand. In studies, some crops are able to produce larger yields with a paired solar array while others are slightly lower (closer to 80% compared to the control group) but when the solar gain is explored as well as the other many benefits, the pair share a strong co-benefit and overall production (Hickey, 2019; Barron-Gafford, 2019). Thus, if a farmer is able to produce above 80% crop yield while a solar array generates 100% of its anticipated yield, the production of their land becomes upwards of 180%. The added value of a solar array is a huge contribution to their revenue as well as the overall productivity of their land. With climate patterns changing, PV arrays also allow for protection of crops depending on their placement and the relevant landscape and projected environmental hazards. Not to mention the added resilience of a diversified income for an agricultural producer.
In 2022, the current global installed power of agrivoltaics is 14 GW. In Germany alone there is the potential for 1.7 TW of agrivoltaic power (Fraunhofer ISE, 2022). The pairing of photovoltaics and agriculture is something that must be further explored, including more supportive legislation and regulations allowing for this dual use of land. This regenerative pairing directly supports the food-water-energy nexus and is a nimble solution to the climate crisis.
What other nimble hybrid solutions do we need to be considering for solar photovoltaics.
The original article can be found here.
Green  Dealflow is an exclusive matchmaker for professional investors and project developers in the solar and wind industry. For developers, we provide the service of introducing the relevant investors or PPA off-takers for their projects within 2-4 weeks (off-market with discretion). Other services we provide to the developers are secure data room service, financial modelling service, running a structured process to sell projects etc. For investors, we provide the project based on their investment criteria and run an RPF process to source projects in any market as a mandate holder. Further to this, we deliver renewable news and trends, blog posts and business intelligence, e.g. through transaction reviews etc., to our client base periodically. Remember to register your interest with us.